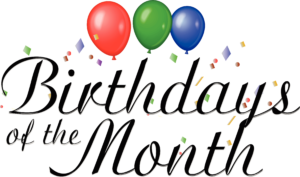 We celebrated the birthdays of Faye Bacon and Bill Barnes at Dini's Bistro. It was a warm, sunny fall day with half of us watching waves lapping quietly on the shore and all of us enjoying each other's fellowship and company, as well as the good food.
Ken Voertman and Lyle Meyer held the tickets for a wine bottle raffle but deferred and Evelyn Meyer and Suzanne Hanthorn were the lucky winners.
We contributed one hundred forty-one ($141) dollars to Solutions for Change.
The December lunch will be on THURSDAY, December 20 at 11:30 a.m. at the Argyle Steak House, 7447 Batiquitos. Mark the date down now because December tends to fill up quickly on our calendars. We are celebrating the birthdays of John Bacon, Cordelia Degner (unable to attend) Otis Haarmeyer, (unable to attend) Suzanne Hughes, Norma Russell, Jo Voertman and Joan Wilson.
Lunches range from sixteen to eighteen ($16-18) dollars. In addition to your lunch we request a one dollar contribution per celebrant which will go to Concordia University – Irvine.
Everyone is welcome to join us but you do need a reservation with the Birthday Coordinator, Jo Voertman, jvbythesea@cox.net, 760-721-6674.