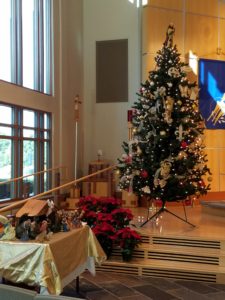 – Advent and Christmas!
I love this time of year leading up to Christmas! One of the things that's great about it is that not only do we celebrate with our families, but we celebrate in community with our church family! The Advent & Christmas season is perhaps our most festive of the year. We have parties, dinners and celebrations galore. We have special musical presentations like the children's Christmas choir, and choir cantata – as well as special selections in our praise band and bell choir. Plus, we decorate the sanctuary, lobby and fellowship hall. I could go on, but you get the idea.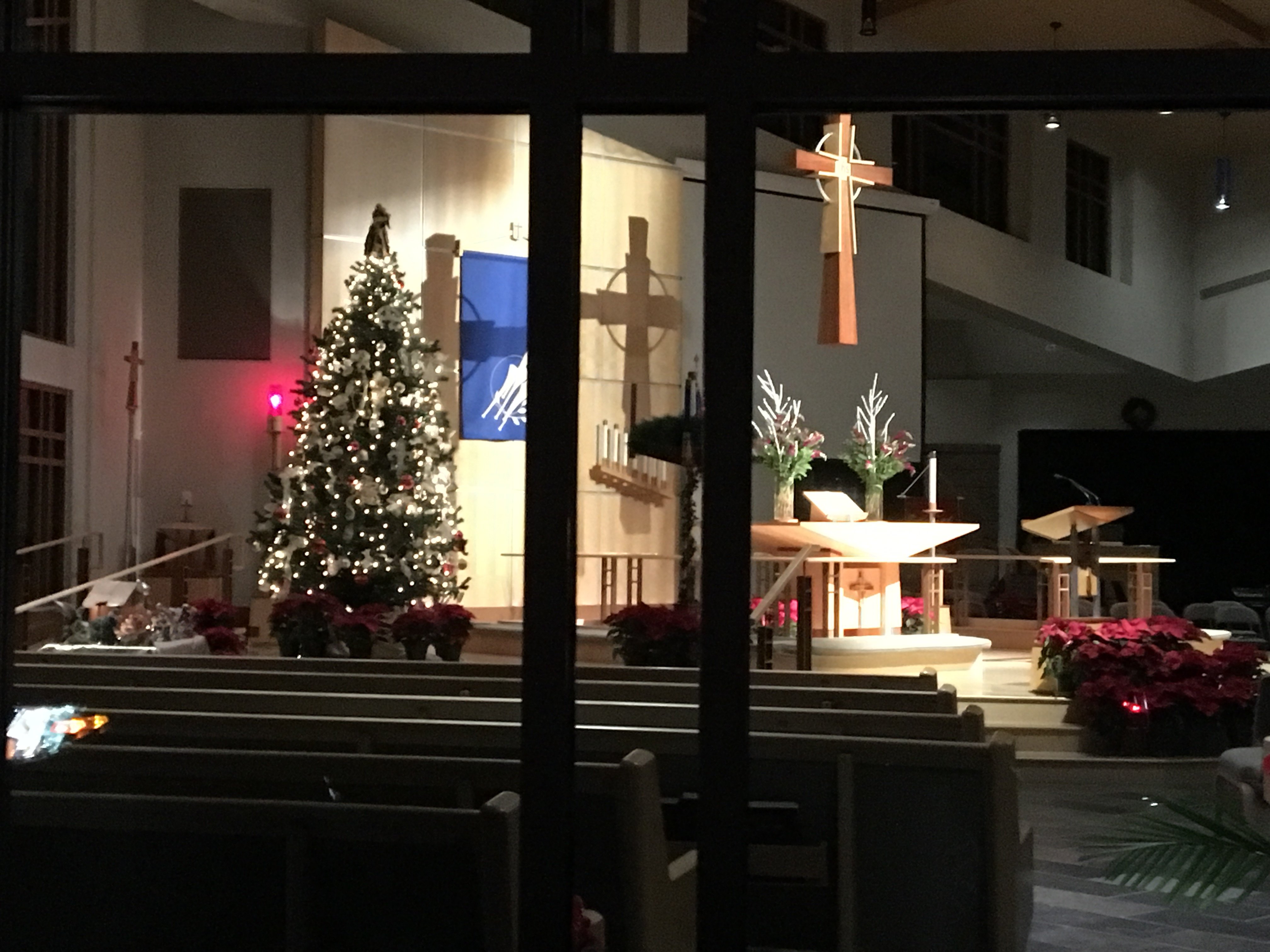 In addition to all this, something we do at Redeemer that's noteworthy is that we use the weeks of Advent leading up to Christmas to focus in on the spiritual significance of our Savior's birth. What is so special about this "holiday" that we celebrate with decorations, presents, lights and time off work?
It begins with Advent (from Latin adventus, which means "coming into"), which is a four-week period of preparation before Christmas. Like the season of Lent, Advent affords a time of preparation for celebrating the fulfillment of the Father's plan of salvation in the incarnation of His Son, Jesus. This year, the theme of our Advent message series comes from the popular Christmas carol, "What Child Is This?"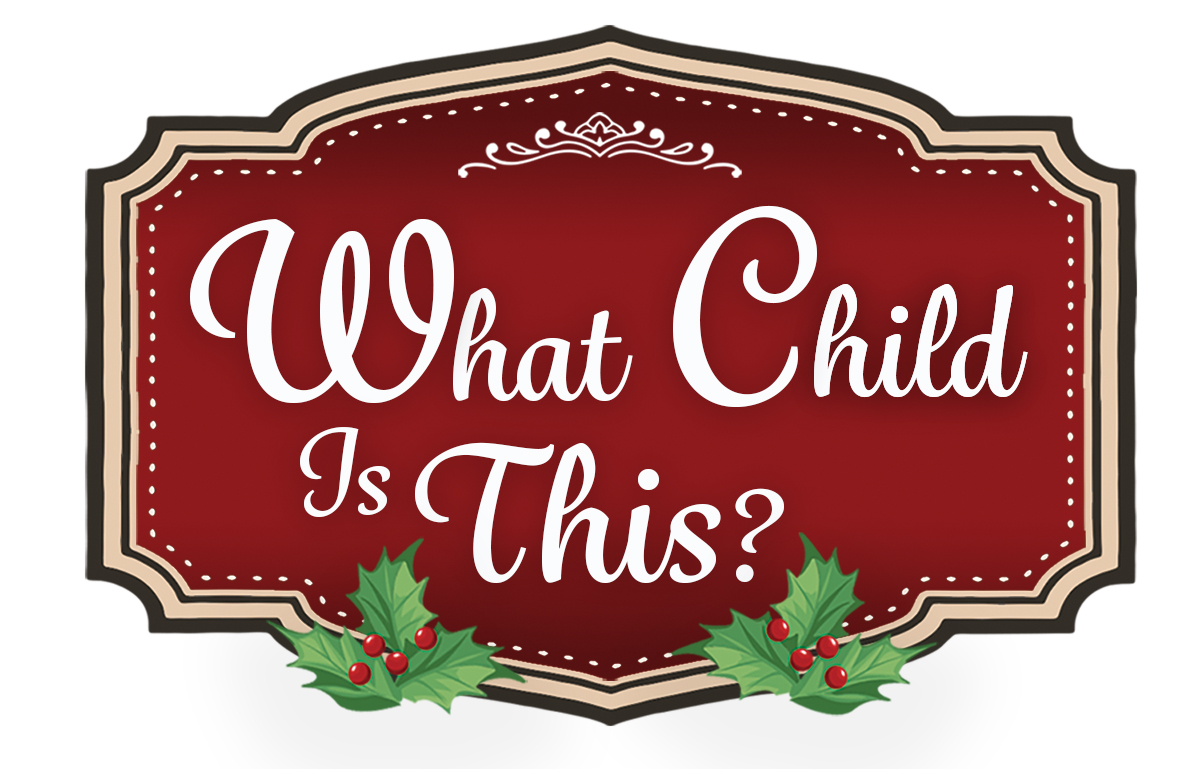 The birth of a certain child two thousand years ago in Bethlehem prompted a poet in the nineteenth century to ask a very uncommon question about the birth of a very uncommon child. The angel who announced this child's birth on Christmas Eve answered the question, "What Child Is This?" this way: "a Savior, who is Christ the Lord." The hymnwriter answered it this way: "This, this is Christ the king." They both wanted to make known the identity of this special and holy Child.
The goal of this series is for us to ponder the unmatched blessing of the Lord's incarnation and birth. The messages draw upon the themes of Holy Scripture found in Luke Chapter 1, and teach us to appreciate the full range of blessings that are ours through faith in the child who is God from before the foundations of the world, and who was born of the Virgin Mary. Confronted and comforted by this reality, with hope-filled hearts, we join to sing: "Haste, haste to bring Him laud," "Hail, hail the Word made flesh," and "Joy, joy, for Christ is born, The babe, the son of Mary!" I hope you'll join us for this special time:
Sunday, December 9: "The Child Who Is a Virgin's Great Son"
Sunday, December 16: "The Child Who Is John's Joy"
Christmas Day, December 25: "The Child Who Is the Lord"
I look forward to celebrating Advent & Christmas with you at Redeemer!