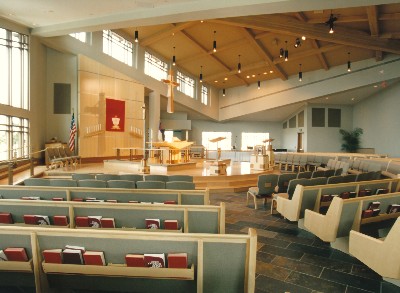 Redeemer by the Sea is an affiliate with the Lutheran Church, Missouri Synod. We are located at 6600 Black Rail Rd., Carlsbad,CA 92011 (see map below).
Worship services are held at 8:30am and 10:30am on Sunday mornings. The early service is traditional while the later service is contemporary/praise worship - which includes a Praise Band, singers, and other musical enhancements. After both services, refreshments are served. We also offer Sunday School starting at 10:30am. In addition, there is a social enrichment time in between services.
Children are always welcome at both services. A staffed nursery is available for children under the age of five. Come worship with us this Sunday. Everyone's welcome!
For questions regarding Redeemer by the Sea or to make an appointment with the pastor, please contact the church office at (760) 431-8990 or (760) 431-8991.
Please take a look at our website to learn more about our wonderful church community at Redeemer.
Contact information:
Redeemer by the Sea Lutheran Church
6600 Black Rail Rd.
Carlsbad,CA 92011
(760) 431-8990 or (760) 431-8991
View Larger Map