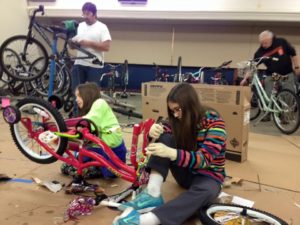 Our Jr & Sr High group are scheduled to help out the Community Resource Center putting bicycles together and whatever else they need on Saturday Dec. 8th in the morning (Exact time to be determined). This will be at the Del Mar fairgrounds, and they have an area for bicycles and putting holiday baskets together for domestic violence victims and the homeless.
If you would like to help with this wonderful service opportunity, please email
Elizabeth
so she can let them know the number of people in the group. Thank you to Elizabeth for organizing this event!