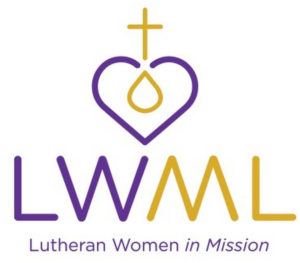 All women members of our church who want to "serve God' and make a difference
while enjoying Fellowship, should take a second look at our national organization
that was established and supported by Missouri Synod to give service not only to our church, our Lutheran Missions abroad, but specifically geared towards our community outreach mission in our own backyard.
All women in our congregation are automatically LWM
members.
We are, also, a part of five North County Lutheran Church societies of LWM, and we all work together…
in supporting larger district-based community service projects, rallies and conventions. The degree of your involvement to serve is entirely up to you. If you cannot make the monthly meetings, you are welcome to support our mission donations, assist in our community outreach projects that are always announced in the church monthly Newsletters and Sunday bulletins. You may join us in the Fellowship Hall, every second Tuesday of each month. (Jan. thru June and Sept. thru Dec.), 9:30am-11am for a brief business meeting, followed by inspiring programs/speakers, service projects and fun! Projects or programs generally begin @ 10:30 am if you are not interested in the business part of the meeting. Join us!
In 2018, we were busy! Our 'Mite Box' Donations from the congregation, increased. Redeemer led the dollar amount donated every month, compared to the larger Lutheran Women in Mission societies in our LWM district. (Zone 21, San Diego No. County). Loose change collected goes along way which supports multiple grants voted upon by all members in their given Districts for the year. In 2018, all seventeen grantees nominated were fulfilled, along with a portion given towards Lutheran missions, abroad. All of our projects were highly successful, bringing much aide to those in need in the community thru donation drives and various large and small work projects. For an example, we supported and worked with 'Solutions for Change' throughout the year, building up their Children's library, 'In-take bags for the children of new residents on the SFC Campus, furnishing a resident apartment thru their 'Adopted an Apartment' program, serve dinners, and other various projects. The 'Inter-faith' community organization was also supported by our 'working hands' in supplying the 'working' homeless with lunch bags on several occasions.
IN 2019, LWM will continue to support those organizations, above, but want to increase our focus and expand our services to those dedicated groups who would benefit from our help. Our Program Meetings invite speakers from organizations or groups, new to us, looking for support to service a need. We'll make it happen! That is what LWM does. We are 'Women in Mission'.