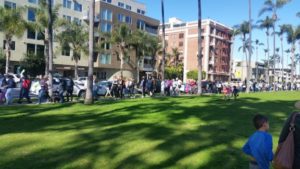 We are happy to report that the 2019 San Diego 'Walk for Life' was a great success; the attendance count I saw was over 4,000, and it included a lot of younger people who represent the hope for our future. Some of us from Salt & Light attended and we were able to talk to many of the organizations who support the pro-life cause. One such organization is Birth Choice, and they will be presenting at our LWML meeting in February.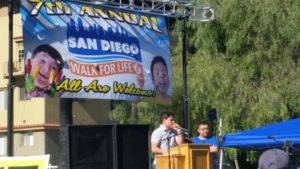 We have started our twice a month video based study and plan to continue that program on the 2nd and 4th Sunday of the month. January was a discussion of what makes America exceptional. The bottom line is that it is a result of our governing principals that acknowledges there is a fixed moral law, that our inalienable rights come from a Divine Creator, and that government's role is to protect those rights. Beyond that, the government derives their just powers from the consent of the governed. Stay tuned for next month's topic.
Contact
Dan
for more information.