WHAT'S BEEN UP…JANUARY TO JUNE 2019!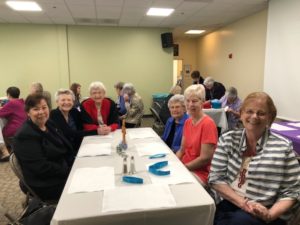 Ladies, did you know … that all women in our congregation are automatically LWM Members? TAKE A SECOND LOOK at our national organization that was established and supported by our Missouri Synod to 'give service' not only to our church as its women's auxiliary, but to help support those who are in need! Not only do we 'give support' to our Lutheran Missions abroad, we 'get involved' and try to 'make a difference' in small ways towards 'serving' our Community in our own backyard; reaching out!
WANT TO 'SERVE GOD' AND MAKE A DIFFERENCE? The degree of your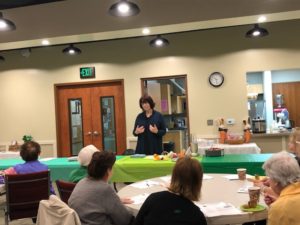 involvement to serve is entirely up to you. You may join us in the Fellowship Hall, every second Tuesday of each month. (Jan. thru June and Sept. thru Dec.), 9:30am-11am for a brief business meeting, followed by inspiring programs/speakers, service projects and fun while enjoying fellowship with your 'Sisters in Christ'! Projects or programs generally begin @ 10:30 am if you are not interested in the business part of the meeting. Join us!
PROJECTS, SO FAR THIS YEAR …
Redeemer's Woman's Axillary for the Church

: Altar Flowers, Communion Prep., New member/Baptism gifts/funeral/Pastoral luncheons, Prayer Chain, Special Good Friday service, Refreshments/coffee for Sunday and Holiday services etc.

Mite Box Donation

– Lutheran Missions, abroad & Community Service Grants: Collected over $2,075,000 Mission Grants, serving 23 community services, charities and organizations. RBTS- LWM donated the highest dollar amount in our district that deserves much applause.

Annual Orphan Grain Train Drive

: Backpack and/or Undie Sunday Drive to aid needy children in US and Mexico.

Solutions for Change

: Serving Dinners, In-take bags for new resident children, and monetary donation thru small service projects.

Camp Pendleton Rotary

: Donation of various goods and furniture to our Marine families in need.

Inter-Faith

: Lunch bags to 'working' homeless men on short-term assignments.

RBTS Mops

: Volunteering in their 'Mentor Moms' program.

RBTS Pre-School

: Volunteer projects, Cookie decorating project.

Foster Youth Mentor Program

: Program and donation. Next Step Service Dogs: Program and donation.

Birth Choice

: Program, donation, and upcoming projects to be 'continued'.
Contact MaryAnn Meinardus if you want to serve, big or small. ma.meirnardus@hotmail.com 760-216-4922. Check us out!