INTERFAITH HYGIENE BAGS
Thank you everyone who joined Redeemer in February's 2021 service project: making Hygiene Bags to deliver to Interfaith! We assembled 70 bags! Interfaith Community Services empowers people in need to stabilize and improve their lives through comprehensive programs, in partnership with diverse faith communities and people of compassion. View pictures of the event
HERE
.
LUNCHES AND DINNERS IN THE COMMUNITY
Thank you to everyone who helped to make the lunches and dinners in the community possible – from donations, to ordering and delivery – way to go!
Lunches or dinners were provided to: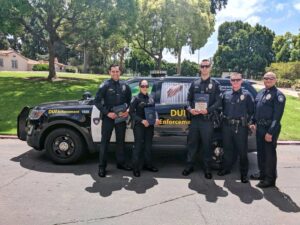 Carlsbad by the Sea Staff

Preschool Teachers at Redeemer by the Sea

Solutions for Change

Carlsbad Firefighters

Teachers and staff at Poinsettia Elementary School

Carlsbad Police Department
REDEEMER TOGETHER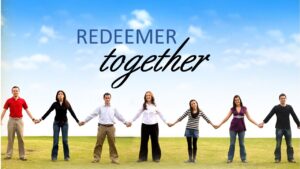 Thank you to everyone who participated by sharing a photo or video over the 4 weeks. For all the photos and entries sent, Redeemer donated $1,000 to International Justice Mission to fight human trafficking. View some of the photos HERE.
Week 1: Together. Show us a photo of how your family is staying connected. From fishing to board games, heading the beach or FaceTiming.
Week 2: Worship. Show us how you're worshiping … watching on Facebook with your coffee or tuning in on the couch with your family.
Week 3: Blessings. Show us any of your blessings – from a book to enjoy or people you love.
Week 4: Hope. Show us what you are looking forward to – from a budding flower to learning a new skill in the kitchen.
EASTER 2020 PHOTO CHALLENGE!
Thank you to everyone who participated – a total of $250 was sent to support the San Diego COVID-19 Community Response Fund.
Each day of Holy Week share a photo with #RBTSEaster and tag @redeemerbythesea. Even by staying home we can celebrate this week together by sharing photos AND giving back to our community. Redeemer will donate $5 for each photo shared up to $1,500.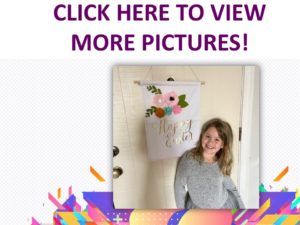 Tuesday: Show us your style. How are you preparing for Easter? With wreaths or decorations or flowers. We'd like to enjoy your decorations as we Stay Home this week too.
Wednesday: Show us your greenery. Jesus went to the Garden of Gethsemane before he was arrested. Show us your flowers or favorite tree – even if from a window as you Stay Home this week.
Thursday: Show us your supper. Jesus celebrated the Last Supper with his 12 disciples on Maundy Thursday. Show us your meal – no matter how humble.
Friday: Show us a how you're reflecting on Good Friday. Do you have a quiet spot to read the Bible or put your headphones on and listen to praise music?
Saturday: Show us your Easter eggs. Whether they are fake, real or hard boiled – we'd love to see them.
Sunday: Show us your Easter selfie. Whether celebrating Jesus' resurrection with family or on your own. We want to see you! Get dressed up for online church, and share your photo with us!
SOLUTIONS FOR CHANGE COLLECTION – MARCH 2020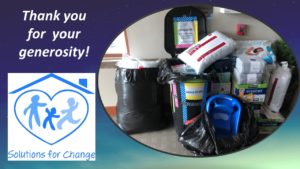 Thank you to everyone who donated items for Solutions for Change. There were lots of Sheets, Pillows, Diapers and Baby Wipes! If you have any items that you haven't dropped off yet, you can still do so at the church office Mon-Fri 8:30am-12:30pm – we have limited staff and we will make sure they get there!
Carry each other's burdens, and in this way fulfill the law of Christ. Galatians 6:2
This is not an event it is a movement! We as a church family desire to commit over 4000 hours of service to our community, being the hands and feet of Jesus. Service is part of the fabric of our Christian lives. Making a difference in our community or in someone's life is a calling for which God has gifted His people. We are not a passive people but a faith community that engages our village, neighborhoods, and people. with the love of Jesus. Our Growth Groups and individual members are invited to record their hours and share their stories as together we serve our community.
Sunday Serve Day:

April 22, 2018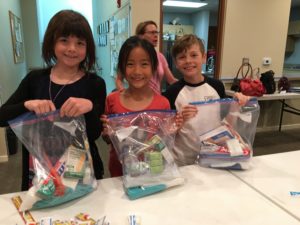 Families gathered in the Fellowship Hall and put together Hygiene kits filled with toothbrushes, soap, shampoo, etc, into special bags provided by Smile-Paks. These kits will be sent to countries effected by the recent hurricanes.
Saturday Serve Day:

June 3, 2017
Interfaith Breakfast
Prepare breakfast at the church and then deliver and serve it to the men seeking employment at the Inferfaith location in Carlsbad. Spanish speaking a plus. To find out more about Interfaith and the programs they offer, visit the Interfaith website HERE.
Solutions for Change – Children's Activities
Children's Activity Day! There are over 80 children living at the main campus. We will bring stories and crafts, sing songs, etc and interact with kids aged 5-9 and give them a special fun morning! Visit Solutions for Change website for more information about their transition programs.
Community Resource Center – Cleaning and Painting
Organizing, cleaning and painting at their food distribution center in Encinitas. Signed waiver required. Wear work clothes and closed toed shoes. Age 14+. Click HERE for more information about CRC.
Sunrise Senior Living – Cleaning and Socializing
Clean Dining Room Tables, Bistro Chairs & Resident's Chairs. They will have cleaning supplies. Sit and Chat with Residents, bible readings, cards, crafts, etc. Piano Playing & Singing a Bonus!! To find out more about this facility, click HERE to visit the Sunrise website.
Leo Carrillo Ranch Trail Cleanup
Head outdoors and celebrate National Trails Day at Leo Carrillo Ranch to help beautify the property. We will do some Trail Cleanup, Weeding, Trimming Bushes and Trash Pick Up. Wear work clothes, work gloves, and long sleeves if you would like. Click HERE to find out more about the ranch.
Goody Bags
We will stay at Redeemer by the Sea and prepare Goody bags for two groups:
– Interfaith Needs 30+ Goody Bags for Unemployed Men, which may include: Work shirts, Gloves, Hats, Razors, Shave Cream, Undershirts
– Sunrise Needs 20+ Goody Bags for Bedridden Seniors which may include items such as Puzzles, Cards, Coloring Books, Markers, Word Searches
Volunteer Meals at Redeemer
Arrive early (approximately 8am) to prepare some light breakfast items for the volunteers. Then prepare/order/pickup lunch so that it is ready when they return.