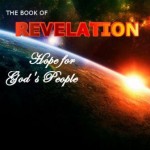 Fear. This was perhaps the central sin of the second church Jesus address
in the book of Revelation – the church in Smyrna. In the face of
suffering, poverty, and persecution from both Rome and the Jews, He tells
this church to "stop fearing!" Who better to trust, than one who identifies
Himself as "the First and Last," The One who was "dead and came back to
life." (2:8) In this brief letter to the believers in Smyrna, Jesus
reminds them that any suffering that comes their way, He allows. However,
their suffering will be limited, and eventually will end. But when it
does, they (and we) will receive the crown of eternal life!