Aug 30, 2020
Like Your Life Depends on It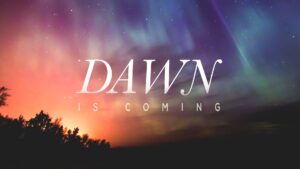 What is your purpose? We were all created with a part to play in glorifying God. In good times and bad, you are uniquely positioned to speak and serve ...
My Next Step(s):
- I will pray without ceasing—being in a continual dialogue with God.
- I will remain connected to Christ, rather than strain to achieve by my own strength.
- I will resist isolation and strive for community where I love and am loved.
- I will discover my part in the Body of Christ, and use my gifts to serve others.
- I will rejoice in my struggles as participating in the sufferings of Christ.
Watch
Notes
Download
Date
Title
Aug 30, 2020

Like Your Life Depends on It

Aug 23, 2020

The Order is Everything

Aug 16, 2020

Where Beauty Comes From

Aug 9, 2020

For God's Sake!

Aug 2, 2020

Home Away From Home

Jul 26, 2020

Love While You Can

Jul 19, 2020

Dawn is Coming

Jul 12, 2020

Ending the Scarcity Cycle

Jul 5, 2020

Get Your Passion Back

Jun 28, 2020

100 Reasons to be Encouraged

Jun 21, 2020

Three Truths to Build Your Confidence

Jun 14, 2020

The Cure for Complaining

Jun 7, 2020

Enough of the Bad News

May 31, 2020

A Spirit-Filled Church

May 24, 2020

Maintaining Hope