Our Worship
Service Times
10:45am Contemporary with Sunday School and Nursery
Click HERE for guidelines for in-person, on-campus worship.
Click HERE for online viewing options & information.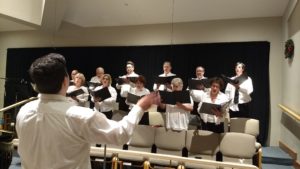 At Redeemer by the Sea we understand that there is value in tradition, and yet many new and thoughtful ways to worship – so we offer a variety of worship formats. At our early service (8:30AM) we celebrate a more traditional and liturgical worship and sing traditional and beloved hymns of the Church throughout the ages. At our second service (10:45AM) we celebrate worship using a contemporary format with a praise band. We offer Sunday School for children pre-K through 4th grade at the 10:45am service and 5th through 12th grade youth studies at 9:45am. Children are welcome to worship with us at any of our services.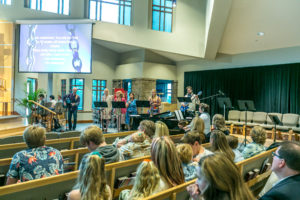 We celebrate Holy Communion on the 1st and 3rd Sundays of the month. We believe that our Lord truly comes to us in His body and blood in the Sacrament, so we ask that visitors and guests share our understanding of this meal, before partaking. Information is available in our bulletin, and you are invited to talk with the pastor or an elder if you have questions. We pray that all attending will experience God's presence in worship with us each Sunday.
During Advent

(the four weeks prior to

Christmas) and Lent

(the six weeks prior to

Easter) we offer additional services. Schedules vary.