WE HAVE RETURNED TO IN-PERSON WORSHIP AT REDEEMER.
READ BELOW FOR MORE INFORMATION AND RESTRICTIONS.
LIVESTREAM AND RECORDED VIDEO LINKS.
Hello Redeemer Family and Friends,
Greetings in the Name of our Lord Jesus Christ!
Our state has issued guidelines for places of worship that are gathering in-person. You can read those guidelines
HERE
. Our church leadership has put together a detailed re-opening plan that incorporates those guidelines for our context at Redeemer by the Sea. You can read that
HERE
.
Below is what you need to know if you are planning to come to worship in-person at Redeemer.
YOUR HEALTH AND SAFETY IS IMPORTANT
If you have underlying health issues or are experiencing symptoms of COVID-19 such as frequent cough, fever, difficulty breathing, chills, muscle pain, sore throat, or recent loss of taste or smell. We are asking that you
please stay home at this time
. Also if you or someone you live with has been diagnosed with COVID-19 or if you have recently been exposed to anyone known to have the virus or traveled to someplace with an active virus spread,
please stay home at this time
. We continue offering live-stream and recorded versions of our worship services online. You can read more from the CDC about symptoms of COVID-19
HERE
, as well as people who need to take extra caution
HERE
. San Diego County's most recent update (which can be read in full
HERE
), states in section 15.a.iv that religious services are an allowed exception to otherwise prohibited "gatherings," provided they follow specific guidelines which can be read
HERE
.
FACE MASKS
We require everyone to wear a cloth/fabric/surgical face mask during the service except when taking communion. (exception: pastor and others leading worship in the chancel or music area.) Please see the updated CDPH guidance for the use of cloth face coverings HERE.
HAND SANITIZER
We have hand sanitizer available, but you may wish to bring your own for convenience and more frequent use, and also to help conserve the church's supply.
NUMBER OF WORSHIPERS AND SOCIAL DISTANCING
Currently we are limited to no more than 100 people inside our sanctuary at one time. Further, we are required to keep at least 6 feet of social distancing at all times. We have marked off certain rows of pews and placed markings in the pews and on the floors/walkways to assist you in keeping this distance. Members of the same household, however, are able to be closer than 6 feet.
CHECK-IN QUESTIONS
We ask all worshipers, staff and assistants to check-in with an elder or usher before entering the building. They may ask you if you are feeling well or if you have any symptoms associated with COVID-19. We request that any persons reporting illness or exhibiting a temperature greater than 99.5 refrain from worshiping onsite. We also ask that if you worship at Redeemer and then become sick with COVID-19, that you please contact the church office immediately at 760-431-8990.
ENTRANCE/EXIT
Please only enter the church through the main red doors that lead into the lobby/narthex. You may be released by household and directed to a different door as you exit.
AIR CIRCULATION
Following guidelines, all doors on the upper level will be open (weather permitting) to move as much outside air through the building as possible.
HYMNALS, WORSHIP FOLDERS & BROCHURES
All printed materials, including hymnals, Bibles, and offering envelopes have been removed from the pews. Further, there are no pamphlets, brochures or informational packets on display in the lobby. A limited number of resources are available at the supply/welcome table. No printed bulletins, sermon notes or worship folders are currently being handed out.
OFFERINGS & CONNECTION CARDS
No offering plates will be passed during the service. Online giving is available, and a no-touch receptacle is located at the supply table for worshipers using offering envelopes. Connection Cards can be completed on your smartphone or from your computer at home.
HOLY COMMUNION
We continue to offer Holy Communion as previously scheduled – on the first and third Sundays of the month. Pastor(s) and Elder(s) distribute Communion in a no-touch method, while wearing face masks and gloves and observing social distancing. Worshipers approach the distribution area at floor level as guided by ushers and maintain 6 feet of separation between households. The bread and wine is distributed in individual serving cups, and placed on tables for households to pick up in their own hands while pastor(s) and elder(s) step back at a distance. Worshipers then deposit their used containers in a receptacle and then exit the building. This limits traffic near other worshipers and aids in keeping the service short as recommended by guidelines.
SINGING AND SPOKEN RESPONSES
County recommendations are to limit or discontinue singing and spoken responses as these activities are known to increase the possibility of virus spread. As such, we are limiting congregational singing and responses, and ask that worshipers keep their masks on during these activities.
NURSERY
No nursery care will be offered until further notice.
SUNDAY SCHOOL
We are offering in-person Sunday School for children in 4 year Pre-K to 4th Grade at 10:45am. Parents check their child directly into Sunday School on the lower-level and sign a COVID-19 waiver in advance (you may do so
HERE
). Children are asked to wear masks and social distancing is maintained. Individual activity bags may be provided for children to take home whether they remain with their families in worship or attend Sunday School.
5th – 8th GRADE CLASSES
We are offering in-person 5th & 6th Grade Pre-confirmation and 7th & 8th Grade Confirmation classes at 9:45am (excluding holidays). Students are asked to wear masks and social distancing is maintained. Classes are also offered via Zoom at 9:45am. If your student will be attending in-person, please register ahead of time HERE.
BIBLE STUDIES AND CLASSES
No youth or adult Bible studies and classes will be offered on Sunday mornings until further notice. Therefore indoor access to the lower level of the church is restricted and the elevator is available on an as-needed basis only.
REFRESHMENTS & WATER FOUNTAINS
Beginning on Easter, refreshments will be served outdoors periodically. Items will be individually wrapped, or served by an attendant. Per county guidelines, access to water fountains is restricted.
RESTROOMS
Our restrooms are serviced by our professional cleaning crew during the week, but do not receive extra cleaning on Sunday morning. Therefore, we recommend that you use the restroom at home if at all possible. Restroom doors are propped open for touchless entry/exit and to aid in knowing when the restroom is occupied. We recommend one person/family in the restroom at a time if possible. Please respect social distancing while entering and exiting the restrooms.
PARKING LOT
We recommend leaving an open space between your vehicle and the vehicle closest to you if possible.
VIDEO STREAMING OF WORSHIP SERVICES
As we cautiously re-open our sanctuary for in-person worship services, if you have any concerns or reservations about gathering around others at this time, we want to encourage you to stay home and take advantage of our online live-streaming and recorded worship services.
PASTORAL CARE
If you choose to stay at home, I will be happy to talk with you about alternative ways of ministering to you during this time, including receiving Holy Communion at your home.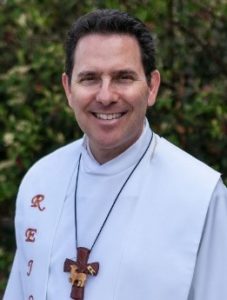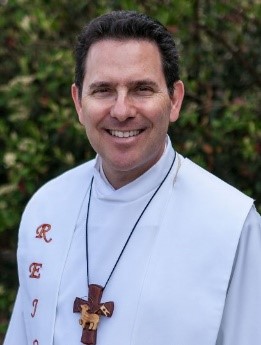 Join me in praying that the Lord guide and direct our worship activities – both in our church building, and at home – that they bring Him glory, honor and praise. We also ask that He lay His hand of protection upon us and keep us healthy and safe as we worship and serve Him.
"the Lord will watch over your coming and going both now and forevermore." – Psalm 121:8
Your servant in Christ,
Pastor Augie.
Coronovirus (COVID-19) Resources: