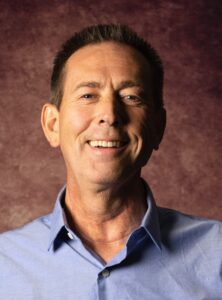 Rev. Dennis Hilken, Pastor
Dennis grew up in Des Moines, Iowa, raised by his father and grandparents after his mother died when he was two years old. He grew up in the Lutheran Church and Lutheran Schools during his formative years, and went to college at Concordia in St. Paul, playing both football and baseball, with pastoral formation not yet in his plans. Judy Jensen certainly was, and the two were married in 1981.
Dennis and Judy moved to Dallas, where he found a passion in architectural drafting. Their firstborn son, Colby, was born in 1986; in 1987, Dennis began to experience an unavoidable call to pastoral ministry, and in 1988 the family moved to Ft. Wayne to begin his studies, and son Christopher was born the last day of that year. Vicarage year was spent at St. Paul in Waco, Texas, and upon graduation in 1993, the family moved to Broken Arrow, Oklahoma, to plant a church. The first worship service at the mission church, Grace Celebration, was in the spring of 1994, the church merged with Immanuel in Broken Arrow in 1995, and youngest son Chandler was born at the end of that year.
The family moved to California at the end of 2000, where Dennis served faithfully at St. John's in Bakersfield from January 2001 until 2022. During this time, the church moved campuses, and he led multiple capital campaigns and construction projects. The greatest accomplishment of Dennis and Judy during that time was raising three men of God into Christian leaders in both their own families and the Christian Church. Their family is their greatest joy, as are their nine grandchildren. They consider themselves blessed to be this close to their family, and look forward to serving at Redeemer By The Sea. To God be the glory!. If you would like to contact Pastor Dennis, you may e
mail him HERE
.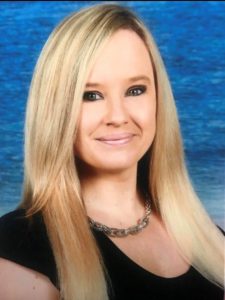 Lindsey Malloy, Preschool Director
Lindsey has been a part of the Redeemer family for the past ten years in various roles as Kindergarten teacher to administrator. She received her Bachelor's Degree in Psychology at San Francisco State University and then went on to obtain her Teaching Credential. She and her husband, who is a retired Army Veteran, have three children (2 daughters and a son). She enjoys spending time with her family, cooking and relaxing at the beach!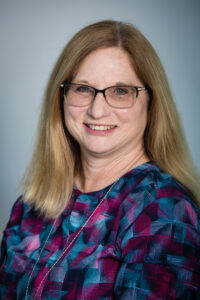 Kay Boland, Office Administrator
Contact Kay for connections/assimilation into growth groups and service teams, Sunday worship folders, screens, announcements E-News, and traditional worship music.
She can be emailed
HERE
.
Kay was born and raised on a family farm in NE. During the summer of 1984 she met her husband Ken, at a Lutheran Outdoors Ministry Camp, while working as a camp counselor. Kay graduated with a degree in Education from Northern Illinois University. Ken and Kay have lived in Kansas, Texas, England and moved to California in 2014. She loves any opportunity to spend time with their daughters, Hannah and Megan. She also enjoys the beach, quilting, biking, trying out new recipes, reading and traveling
.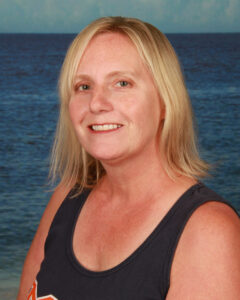 Kerry Vara, Facilities Director
Contact Kerry for building access, facilities issues/repairs, room reservations, calendar and event planning. She can be emailed
HERE
.
Kerry is full Scottish (but was born in Jamaica), and moved to the United States when she was five. She graduated from UCSD in 1998 with a degree in Communications. After that, she worked for the Holiday Inn & Hilton hotels in Event Management before having three boys, Aidan, Cameron & Logan. Kerry started working at Redeemer in 2017, but her children have been going to the preschool since 2012. They enjoy their 2 dogs, Ally & Roxy, and T-Rex, the Crested Gecko. Both her and her husband Scott enjoy traveling, reading and sports: Kerry is on the board of he LCYO Baseball League, manages an adult kickball team, & enjoys watching her boys play baseball, soccer and basketball.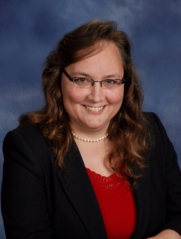 Rachelle Iadicicco, Business Manager
Contact Rachelle for accounting/bookkeeping, social media, database/records, check requests/budget, and payroll/benefits.
She can be emailed HERE.
Rachelle is married to Pastor Augie, who is a planned giving counselor at Lutheran Hour Ministries. She has been at Redeemer since 2011 and has an MBA in Accounting. She met her husband in high school and they have 4 grown children. She also enjoys card making, biking, scrapbooking, jewelry making, traveling and spending time with her family.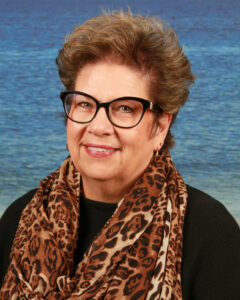 Rhonda Sutherlin, Sunday School Director
Rhonda grew up in Wall Lake, Iowa and attended Iowa Central Community College majoring in Business Administration. After moving to California, she obtained her life insurance and securities license and spent the next 25+ years in the industry. She has been the Sunday School Director for the past 12 years and a member of Redeemer by the Sea Lutheran Church for 15+ years. In 2016, she joined the staff of Redeemer Kindergarten and Preschool as the Office Coordinator and received accreditation in Early Childhood Development. In her spare time, she enjoys playing golf, cooking, spending time with friends and serving the Lord!
She can be emailed
HERE
.