SR. HIGH STUDENT MINISTRY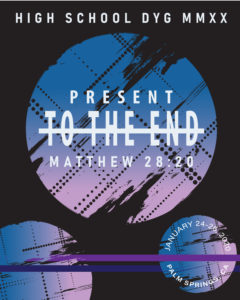 Welcome to the 2020 High School Pacific Southwest District Youth Gathering!
"Present to the End"
Each day, teenagers face fears, anxieties, and stress like we've never seen in a generation before. Suicide rates are on the rise. Depression, anxiety, bullying and online social media pressures plague students and their spiritual growth. This year's High School DYG for all of Central/Southern California, Arizona, and the Las Vegas regions will bring a new light to how Christ's presence is with us until the end. He never leaves us. … Students may think they are alone, but the God who created, loves and daily redeems them through their baptism is with them, walking beside their daily struggles, celebrating their wins, and always by their side. We need to be reminded of this eternal truth from God's Word!
Over the course of the weekend, students will have the opportunity to serve, grow in faith, make new friends and connect with old friends, have fun in a variety of ways and worship together. Just like other district events, this event is being organized in cooperation with PSD Youth Ministry.
The event will be January 24th – January 26th in Palm Springs, CA. Paperwork and your discounted registration fee of $100 is due by December 1st (normally $220). Registration fee between December 2nd and January 5th is $150 (normally $270). Registration fees are non-refundable.
Registration packets can be picked up on Sundays at the High School Huddle at 9:45am or you can download the registration forms here and return them to the church office:
Rose Parade Decorating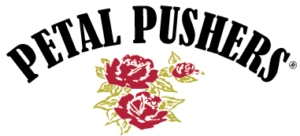 December 21st from 9am – 4pm we will be heading to Pasadena to help decorate floats for the Rose Parade. If you would like to be part of this exciting day,
REGISTER HERE
! Registrations for high school students and their families (minimum age is 13 years old) will be open until November 21st, at which time any slots that are left of the 25 that we have reserved will be made available to the rest of the congregation. For questions regarding volunteering at the Rose Parade, visit:
https://www.petalpushers.org/faq
.
National Youth Gathering 2019
SUNDAY MORNING BIBLE STUDY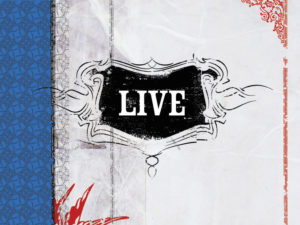 Discover the value of placing Jesus at the center of everything in your life. Learn how the New and Old Testament Scriptures directly connect Jesus's epic story to what you're dealing with right now. Each week will feature topics and questions that are engaging and challenge you to think critically and figure out why you believe what you believe.
This years topics include:
Friends and Family

Questions of Jesus

Diving Humor

Culture

Jesus in the Old Testament

Jesus at the End of Time

Who Do You Say I Am?

In His Own Words

Habits of Jesus