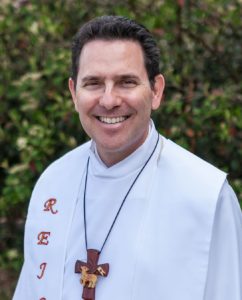 A message from Pastor Augie:
According to guidance issued by the California Governor's office (July 13th), indoor in-person worship services have been suspended until further notice. We will periodically offer an "outdoor Communion service" that allows multiple worshipers to gather safely outside the building, celebrate the Communion liturgy, and receive Communion by individual and family groups in a "no touch" socially distant fashion. Please visit our
Announcements Page
for more information about these opportunities, or call the church office.
CLICK HERE for our latest Coronavirus updates.
CLICK HERE for online worship options, Sunday School and other links, archives and more.
May God bless you with health and peace during these unprecedented times.
Sunday Morning Worship – Online Only!
8:30am and
10:45am Combined Worship Service