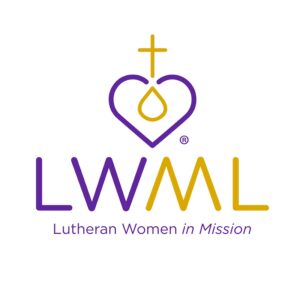 LWML is a service organization established by
the Lutheran Church Missouri Synod.
Since 1942, the LWML has focused on
affirming each woman's relationship with Christ,
encouraging and equipping women
to live out their Christian lives through
ACTIVE mission
and service ministries in our communities.
All Meetings are on the 2nd Tuesday of the month at 9:30am in the Fellowship Hall.
The program starts after the business meeting.
Dec 13: START TIME – 10a.m. in the Fellowship Hall
"Drop in for the Kaffe Klatch" – Our celebration will begin with Christmas music. Remember to bring your Secret Pal gift. If you don't have a secret pal, you are still welcome to bring a gift to exchange ($20 limit). Also bring your favorite recipe for a recipe swap. The morning will include fellowship with friends, Christmas treats and much atmosphere. Hope to see you then!
Scripture: "And they will call Him Immanuel…God in us." Matthew 1:23 (NIV)
Jan 10: "Making a Difference as E
ach Moment Gives Hope for Tomorrow"
Program: "World Lutheran Deaf Outreach" – Rev. Dr. John Reinke, missionary
Scripture: "Each one should use whatever gift he has received to serve others." 1 Peter 4:10 (NIV)
Program: "ALL HANDS Needed" – Fulfilling 4 service projects
Scripture: "the SON of Man did not come to be served but to serve…" Mark 10:45 (NIV)
Together, we build relationships and make connections through
finding common interests
and shared experiences.
It is fun to spread Christ-like love while serving Him.
Come join us!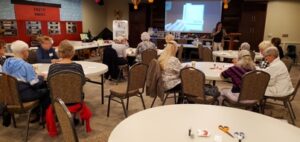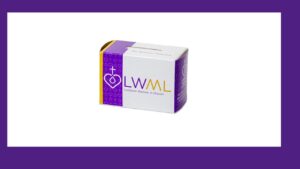 Mite Boxes have been used for 80 years to fund mission work. 100% of the money raised by Redeemer is sent to the SouthWest Pacific District to fund mission grants which are voted on at the local, regional, and national level. Organizations such as Dakota Boys and Girls Ranch, Redeeming Life Maternity Home, and Educating Pastors in Africa were supported last year with Mite Box donations. Please consider donating to Redeemer's MITE Box funds. A box can be picked up in the lobby or click here to donate online.