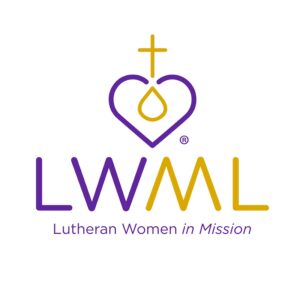 LWML is a service organization established by
the Lutheran Church Missouri Synod.
Since 1942, the LWML has focused on
affirming each woman's relationship with Christ,
encouraging and equipping women
to live out their Christian lives through
ACTIVE mission
and service ministries in our communities.
Meets on the second
Tuesday
of the month.
Business meeting
begins at 9:30 am
followed by a program
in the Fellowship Hall.
Theme: "Getting Ready to SERVE"
Speaker Melanie Burkholder –
Christian Counseling: Providing Help and Hope
Scripture: "That you may serve the Lord without distraction." 1 Corinthians 7:35
Theme: "Following Directions Leads to Success"
Speaker: Luann Goedert: WAFFLIN
Scripture: "Do not merely listen to the Word…do what it says." James 1:22
Theme: "Thankful for all His Blessings"
Speaker: Kathleen Loftman –
San Diego Colony of Mayflower Descendants
Scripture: "Give thanks to the Lord…Let the whole world know what He has done." 1 Chronicles 16:8
Theme: "Drop in for the Kaffee Klatch"
Program: "Celebrating a Christmas Celebration"
Scripture: "And they will call Him Immanuel…God with us" Matthew 1:23
Together, we build relationships and make connections through finding common interests
and shared experiences.
It is fun to spread Christ-like love while serving Him.