They devoted themselves to the apostles' teaching and to fellowship, to the breaking of bread and to prayer. Everyone was filled with awe at the many wonders and signs performed by the apostles. All the believers were together and had everything in common.
Acts 2:42-4
Growth Groups provide a place where one can…
– build relationships with others.
– be transformed by God's Word.
– be cared for and protected.
-be mobilized for ministry.
Register today by clicking on the Group's names below!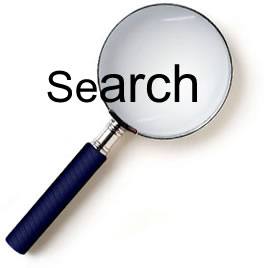 Or use our online Group Finder Tool to search for a group by a variety of preferences — Day of the week, Location, Type, and more
Contact Kay in the church office at 760-431-8990 if you have any questions!
CORONAVIRUS UPDATE:

Due to coronavirus concerns some growth groups are not meeting in person at this time. You may use the contact links below to communicate with group leaders regarding meeting plans.
Galatians, Philippians, Colossians
Meets: Sundays, 6:30-8pm virtually on Zoom.
Resuming on January 2, 2022
As we progress through this 9-session study, we will see how those who are right with God by faith in His Son have been freed from the penalties we deserve.
Meets: virtually on ZOOM at 8am. Every Monday morning. Adult group with prayer time and Bible study.
Meets: virtually on ZOOM at 8pm. Every other Monday evening. The next study will begin on Jan. 24th, 2022. We will be stuyding "

The Book of Hebrews" using Right Now Media. Hebrews was written to people in crisis. They were persecuted, tempted by the rampant sin around them, and doubting their faith in Jesus. It was not so different than what many of us go through today.
Meets: Monthly on the 2nd Wednesday via Zoom.
We are dedicated to the principle that we have Christian responsibility to defend our constitutional and religious liberties. We encourage people to become more aware of what we can do through greater participation in civic affairs to reverse the moral decline of our country.
This news study will begin on February 2, 2022
Meets: Wednesdays at 9:15am in the Fellowship Hall
Join Beth and Melissa Moore for a six-week deep dive into Paul's captivating letter to the Galatians. Come to know the letter's original recipients. Study its original context and embrace its timeless relevance. Discover―or perhaps rediscover―what makes the gospel of Jesus Christ revolutionary to those who choose to believe. Find out how everything has changed, now that faith has come. Companion Books are available.
Meets: Thursdays at 5:30pm in the Fellowship Hall.
We will start Season 2 on February 17, 2022. Check back for updates.
This is a study about the life of Jesus. Discover what it means when Jesus chooses you. Companion books are available on Amazon or Christian Books.
Meets: First Tuesday of the Month at 2pm in member's homes.
Bring a portable handwork (knit, crochet, etc). We start with a devotion, share in prayer, and then fellowship as we enjoy our craft.
Meets: CURRENTLY NOT MEETING. This Growth Group enjoys fellowship around the card game of Bridge.
Meets: 12:30pm on the 2nd Saturday of the month at various golf courses.
We are a group of people that enjoy the sport of golf. We tee it up together once a month for fun and camaraderie. This provides an opportunity to meet other church members in a social ga

thering.
Meets: Thursdays at 7:30-9 pm at Redeemer by the Sea. We prepare the worship songs for the Sunday 10:45 am Contemporary Service. The evening is music focused, but we pray for each other and have a good time together. Contact Nick if you are interested in practicing or just want to come by to listen.
MOPS: CURRENTLY NOT MEETING.
Contact: Rhonda Sutherlin at the Preschool