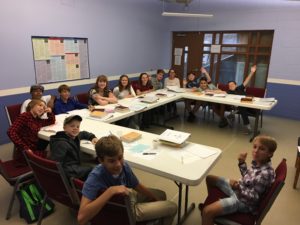 CONFIRMATION
Confirmation here at Redeemer by the Sea is a 2 year process when young people in grades 7-8 experience a rigorous education on the foundations of our Christian faith.
Our Confirmation instruction is designed to help young people
to:
1. Personally confess Jesus as Lord and Savior.
2. Explore the nature and mysteries of God and faith.
3. Identify themselves as members of the Body of Christ, within the Lutheran denomination.
The 2021-22 year will review Luther's Small Catechism. New and returning students register online HERE.