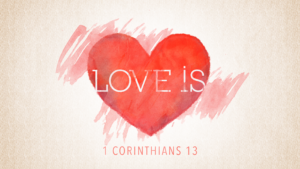 Lent is a season that calls us to reflect on the great love that Christ has for us – a love so great that it moves Him to die. We, of course, are not only to reflect on Christ's love, but reflect out His love to the world. As Jesus Himself commands: "Just as I have loved you, you are also to love one another" (John 13:34). In this series, we look at some of the ways we can reflect Jesus' love, using Paul's description of what love is from 1Corinthians 13.
Mar 13 Love is…Kind
Sundays
8:30am Traditional Worship
9:45am Classes for 5th grade – Adult
10:45am Contemporary Worship & Sunday School
Childcare available for all services.