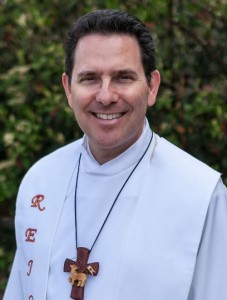 Rev. Augie Iadicicco, Pastor
Ordained in 2001, Pastor Augie began his ministry planting a new congregation near Phoenix, AZ until he came to Redeemer in early 2011. He also has served congregations in New York, Arizona, Missouri and Texas. Interestingly, each of Pastor Augie & Rachelle's four children were born in one of those states! Before entering the ministry, he received an undergraduate degree in Physics and a graduate degree in Biophysics. His career includes software development for Motorola and work in gamma-ray astronomy for the Naval Research Laboratory in Washington, DC. Pastor Augie brings a variety of life experiences to ministry and is driven by a passion to see people live lives with purpose and joy to the glory of God.
To view Pastor Augie's blog – CLICK HERE. Email him HERE
.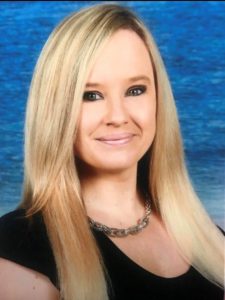 Lindsey Malloy, Preschool Director
Lindsey has been a part of the Redeemer family for the past ten years in various roles as Kindergarten teacher to administrator. She received her Bachelor's Degree in Psychology at San Francisco State University and then went on to obtain her Teaching Credential. She and her husband, who is a retired Army Veteran, have three children (2 daughters and a son). She enjoys spending time with her family, cooking and relaxing at the beach!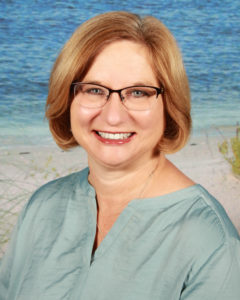 Kay Boland, Connections Coordinator
Kay was born and raised on a family farm in NE. She obtained her teaching degree at Northern Illinois University. During the summer of 1984 she met her husband Ken, at a Lutheran Outdoors Ministry Camp, while working as a camp counselor. Ken and Kay moved around a bit, living in Kansas, Texas and England. In 2014, a new job brought them to California. After teaching special education for 18 years, Kay decided to change careers and began working at Redeemer by the Sea. She enjoys spending time at the beach, quilting, biking, trying out new recipes, and traveling-especially to see her 2 daughters
. She can be emailed
HERE
.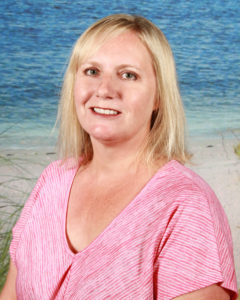 Kerry Vara, Campus Administrator
Kerry is full Scottish (but was born in Jamaica), and moved to the United States when she was five. She graduated from UCSD in 1998 with a degree in Communications. After that, she worked for the Holiday Inn & Hilton hotels in Event Management before having three boys, Aidan, Cameron & Logan. Kerry started working at Redeemer in 2017, but her children have been going to the preschool since 2012. They enjoy their 2 miniature Dachshunds, Guinness and Red Dog, and T-Rex, the Crested Gecko. Both her and her husband Scott enjoy traveling, reading and sports: Kerry manages an adult kickball team, & enjoys watching her boys play baseball, soccer, basketball & flag football. She can be emailed
HERE
.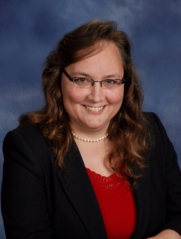 Rachelle Iadicicco, Business Manager
Rachelle is married to Pastor Augie, meeting him in high school. She has been at Redeemer since 2011 and has an MBA in Accounting. While she enjoys working with her husband, she loves working for the Lord even more. She also enjoys scrapbooking, jewelry making, traveling and spending time with her kids.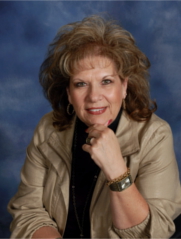 Rhonda Sutherlin, Sunday School Director
Rhonda leads our 10:45am Sunday School making sure the kids have a great time learning about Jesus!