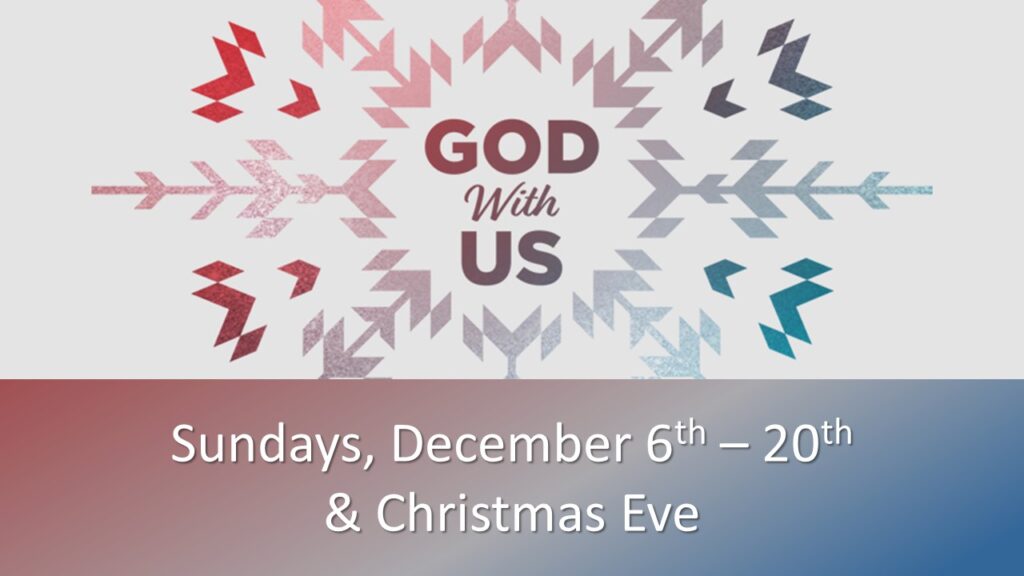 You're not alone. He's with you through the pain. He comforts you in the waiting. When you're anxious about your future, He gives you courage. As you climb the mountain, He keeps you safe in His arms. In every moment, we have God With Us.
It's easy to find hope in God on the mountaintop. In Week 1 of God With Us, we will discover how to find hope in God
In the Valley
also.
Do you ever feel lost
In the Wilderness
– unsure of how to find God's presence? In Week 2 of God With Us, we'll discuss how to seek God when we feel alone.
Does the struggle in the storms of life make your faith waver? In Week 3 of God With Us, we'll learn how we can trust God in the middle of
the Storm
.
When is God with us? The Bible echoes over and over that God is with us
Always
. Join us as we conclude our God With Us series with a message of hope given to us as a Baby in a manger.