National Youth Gathering 2022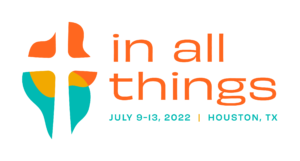 Mark Your Calendar!
2022 National Youth Gathering
July 9-13, 2022
Houston, TX
The theme for the 2022 National Youth Gathering is "In All Things." It is a reminder that the Christian story encompasses all things. Nothing, and no one, is left out. In baptism, all things in our lives are brought under the gracious rule and reign of Jesus Christ. The story includes all of each of us. Christ is the single "big idea" in Paul's letter to the Colossians, and he will be the single big idea at the 2022 LCMS Youth Gathering. Open to Redeemer by the Sea students 14-19 years old.
REGISTER AND MAKE YOUR
DEPOSIT HERE
National Youth Gathering Recap 2019
SUNDAY MORNING BIBLE STUDY
Our Sunday morning High School Huddle is studying Ephesians at 9:45am in "The Lounge" (room 4 in the lower level).
Has it ever dawned on you that nothing has ever dawned on God? He knew before the world began that His people would face hardship, so He gave us His Word. The Book of Ephesians is a survival manual—it equips believers to thrive in a world that hates the message of Jesus Christ. Paul the Apostle writes to encourage believers to live well—we've been lifted from the graveyard of sin and called to shout the gospel into the darkened world.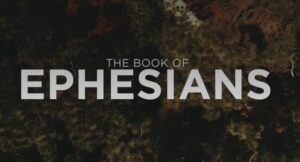 Pastor and author J.D. Greear walks through the powerful words of Paul. J.D. digs into the text of Ephesians verse-by-verse and challenges believers to live out the gospel. If the people of your city, of your school, of your family are going to hear the gospel, it's going to be from your mouth. Encounter Ephesians, and get swept up into the story of Jesus.
Click HERE to watch the trailer for this mini-series.
Grab a beverage and a snack on the patio, then head down to the lounge for some learning, discussion and just hanging out.

Don't worry if you can't come every week – just come when you can. But … Maximum participation — yields — Maximum benefit.

Also, it's very helpful to us if you would SIGN UP to be included in the High School Huddle group. Even if you can't attend the first session, sign up to let us know you're interested. That will allow us to keep you informed. Click HERE to register.
SUBMIT SUGGESTIONS AND
IDEAS FOR HIGH SCHOOL