Vacation Bible School 2021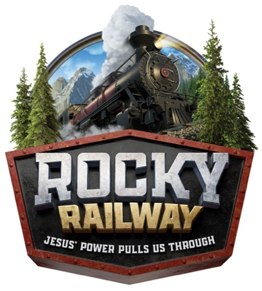 June 28 – July 2, 2021
9:00am – 12:00pm
For kids entering Pre- Kindergarten – 5th grade in Fall 2021.
Registration is closed.
(Space is limited, so reserve early.)
Send your kids on a mountaintop adventure! At Rocky Railway VBS, kids discover
Jesus' power can pull them through life's ups & downs. Rocky Railway is filled
with incredible Bible-learning experiences kids see, hear, touch, & even taste!
They will discover how to see evidence of God in everyday life-called "God Sightings".
For more information, please e-mail
RHONDA
, VBS Director or for registration questions, e-mail
KERRY.
VBS will be limited to a maximum of 75 campers. Masks for the children will be up to the parent's discretion.
With ever changing state and local health guidelines, we will confirm all COVID protocols prior to the camp.