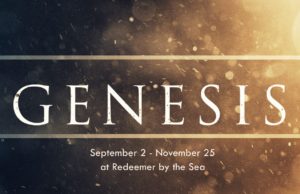 You're invited to join us for our Sermon Series on the book of Genesis
Charles Dickens begins his classic, A Tale of Two Cities, saying, "It was the best of times, it was the worst of times." This is not only a synopsis of the time before the French Revolution, it is a synopsis of all history. Every time carries with it good and bad. The book of Genesis explains why this is the case. Ever since sin entered the world, the best and the worst have locked horns. The book of Genesis looks at the tension between the best and the worst and offers hope that the best is yet to come.
Click HERE for more information.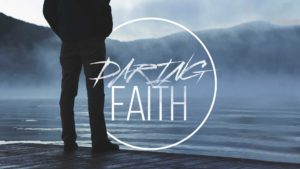 Daring faith requires taking risk. It requires the courage to step up and face challenges . . . and to face the unknown, but to do so with trust and confidence in God. It might be easier to stay in your comfort zone, but when you bravely step out to where God has called you, you allow God to accomplish through you the good work He has prepared in advance for you to do.Join us at Redeemer by the Sea for our newest series, Daring Faith, and learn what it means to have a bold, unshakable faith that gives you the courage to impact the world around you.
Service Times
10:45am Contemporary & Sunday School
Nursery available all morning, with refreshments
after the services.
Location:
Redeemer by the Sea Lutheran Church
Church:

760-431-8990 School: 760-431-8293
Located on the Southeast corner of Poinsettia and Black Rail Rd.