They devoted themselves to the apostles' teaching and to fellowship, to the breaking of bread and to prayer. Everyone was filled with awe at the many wonders and signs performed by the apostles. All the believers were together and had everything in common.
Acts 2:42-4
Growth Groups are affinity-based small groups that move people to Worship, Grow and Serve. Each group of 8-16 people meets during a semester weekly for 8 weeks. Together they explore God's Word, pray, serve and on occasion make time to play.
WINTER/SPRING SEMESTER- February 5- April 23
SUMMER SEMESTER- June 4- August 6
Growth Groups provide a place where one can…
– build relationships with others.
– be transformed by God's Word.
– be cared for and protected.
-be mobilized for ministry.
Contact the church office and ask how you can join a small group: 760-431-8990
Register today by clicking on the Group's names below!
Or use our online Group Finder Tool to search for a group by a variety of preferences — Day of the week, Location, Type, and more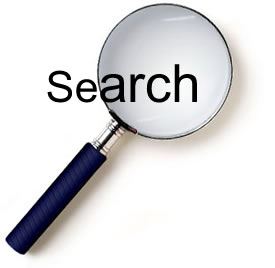 ARTS & CULTURE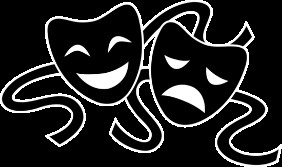 BIRTHDAY CELEBRANTS
Leader: Jo Voertman, Meets: Monthly at restaurants chosen by that month's birthday celebrants.
This group celebrates birthdays each month at various restaurants and contributes one dollar per celebrant to a charity chosen by that month's birthday celebrants.
Meets: The fourth Friday of every month, at 12:30pm at various members' homes. This Growth Group enjoys fellowship around the card game of Bridge.
Meets: TBD
A Growth Group for those who enjoy musical theater, plays and dance performances. We will gather for devotion and prayer and attend a variety of performances of our choice.
FAMILY & YOUTH

Meets: First and third Fridays of every month at 9:15-10:30 am. Childcare provided. Mothers of Preschoolers is an international organization that supports, equips and celebrates motherhood. $25 membership fee includes resources, gifts and a fellowship with other moms that is supportive and encouraging!
Meets: Sunday mornings 9:45 -10:20 in the Lounge during the school year. This group of HS youth learn leadership skills, organizing and planning Student Ministry experiences and service projects.
GENERAL BIBLE STUDY & FELLOWSHIP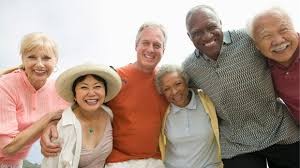 Meets: Sunday mornings, 9:30-10:30am @ Redeemer by the Sea. This is a Sunday morning adult Bible study. Topic: Spiritual Gifts

. Childcare provided.
Meets: Sundays, 6:30-8pm at the Voertmans. Topic is Philippians.
Meets: The first and third Tuesdays, 1 -2:30pm @ Redeemer by the Sea. We are a group of retired couples & singles who study scripture and then enjoy a fine dessert.
Meets the second and fourth Thursday of each month at 2 pm @ the Meinardus' or at the church. Topic varies.
Meets on Thursdays, 6:30-8:30pm at Rhonda Sutherlin's home. We are not meeting in the summer and will resume in the Fall semester.
MEN'S MINISTRY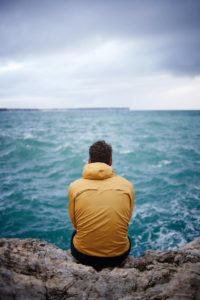 BREAKFAST BUNCH
Leader: Don Howard, Meets: Every other Monday @ Coco's Restaurant in Vista.
Adult group with prayer time, Bible study and refreshments
Meets: Mondays at Pizza Port at Bressi Ranch from 5-7 PM
. The group reflects on the sermon series, using the weekly questions included in the bulletin. This is a great way to tryout the Growth Groups experience!
Meets: Every Thursday 6:30- 8 PM in the Lounge. This Men's Study is built around the "Twelve Characteristics of a Godly Life." It will equip you to live and share your faith. The focus of this class is upon following Jesus Christ – the One who is the perfect model for all of our lives. This semester, we will look at the Spiritual Characteristics of being a believer.
PRAYER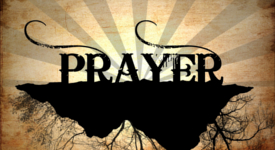 Meets: Thursdays at 8:30 am in Starbucks inside Vons at La Costa Town Center. We pray for our kids, the school, teachers, and each other.
Meets: Wednesday mornings at 8 to 9:30am @ Redeemer by the Sea. This group shares scripture and prayer with each o

ther.
RECOVERY & SUPPORT MINISTRY
Meets the 3rd Thursday of month, 1:30-3pm @ Redeemer by the Sea Fellowship Hall or at Norma's home. Support to those grieving the loss of a loved one.
RESTORE Meets: Thursdays at 6:30- 8 PM in the Lounge at RBTS. Beginning Thursday Feb. 9, this group will work through a 12 –step resource that provides clear navigation through some of life's biggest challenges. Applying God's Word to our specific relationship challenges brings reconciliation, restoration, forgiveness and joy into our lives. Bible and workbook available for purchase.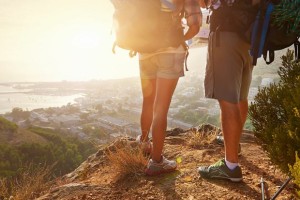 Meets Mondays at AMF Eagle Lanes in San Marcos at 6:15. This is a fun bowling league, and will resume in the Fall It's $13 each week for 3 games. Included are discounts on food and beverages and 2 free games during the week.
Meets: 12:30pm on the 3rd Saturday of the month at various golf courses. We are a group of people that enjoy the sport of golf. We tee it up together once a month for fun and camaraderie. This provides an opportunity to meet other church members in a social gathering.
SERVICE & OUTREACH
Meets various times and places in our community. We will gather in groups of 2 or more to do community service projects and then gather monthly to share our experiences, encourage each other and pray for what God is doing.
Meets: 2nd & 4th Monday at 10 am-noon @ Redeemer by the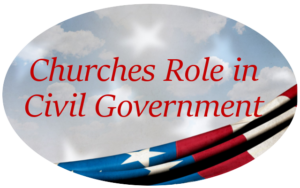 Sea. We will resume meeting in September.
Childcare provided upon request. We are dedicated to the principle that we have Christian responsibility to defend our constitutional and religious liberties. WE encourage people to become more aware of what we can do through greater participation in civic affairs to reverse the moral decline of our country.
Meets: the 3rd Saturday each month at Sunrise retirement home from 10-11:30am. We visit Sunrise and share our Christian beliefs, in praise, reading from the bible and sharing. We also play games, crafts and have field trips.
WOMEN'S MINISTRY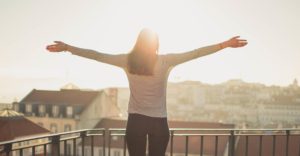 Meets: 1st Tuesdays 4pm @ Panera on Palomar Airport Road (Lowes area). Bring a portable handwork (knit, crochet, etc). We start with a devotion, share in prayer, and then fellowship as we enjoy our craft.
Meets: The second Saturday of the month from 9-noon at Kay's home. Join us as we work on those projects. The iron will be hot and the cutting station will be all set up! You bring your sewing machine and your project. We'll listen to a chapter of "Love Does" and discuss after.
WORSHIP
Meets Wednesdays at 7 to 8:30 pm at Redeemer by the Sea. This group enjoys a devotion and rehearsing for worship leadership.
Meets: Thursdays at 7:30-9 pm at Redeemer by the Sea. We prepare the worship songs for the Sunday 10:30 am Contemporary Service. The evening is music focused, but we pray for each other and have a good time together. Contact Joe if you are interested in practicing or just want to come by to listen!
Meets Wednesdays from 6-7pm in Room 3 at Redeemer by the Sea. Prepare music to ring during one worship service about once a month. Reading music is helpful BUT if you can tell your left from your right and count to 4 – you can RING!!! REALLY! High school to adults are welcome to try it out.