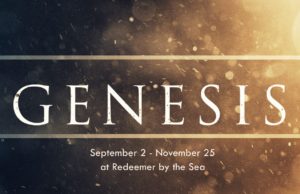 You're invited to join us for our Sermon Series on the book of Genesis
Charles Dickens begins his classic, A Tale of Two Cities, saying, "It was the best of times, it was the worst of times." This is not only a synopsis of the time before the French Revolution, it is a synopsis of all history. Every time carries with it good and bad. The book of Genesis explains why this is the case. Ever since sin entered the world, the best and the worst have locked horns. The book of Genesis looks at the tension between the best and the worst and offers hope that the best is yet to come.
Click HERE for more information.