SR. HIGH STUDENT MINISTRY
We are having a High school Lock in!
For those of you who don't know, a lock in is a sleepover at the church.
It will start at Redeemer by the Sea on Saturday, September 22nd at 6pm, and end after church on Sunday.
We will provide pizza as the base of a potluck, and in the morning we'll have muffins, bagels, and fruit.
Be sure to bring everything you need for the night (pillow, blanket, toothbrush, etc. – note that there are no shower facilities at the church) and also bring a snack to share! This could be whatever you'd like – soda, veggies, fruit, dessert, etc.
The price of admission is a non-perishable food item to donate.
Chaperoning are the youth group leaders, Deo Iadicicco and Tessia Iadicicco, and Isaac May. Pastor Augie will be on site, as well. We will be keeping boys and girls separate, and we have a lot of fun activities planned!
Friends are welcome, and we can't wait to see you there!
RSVP by text with name and yes or no to 760-303-1905.
SUNDAY MORNING BIBLE STUDY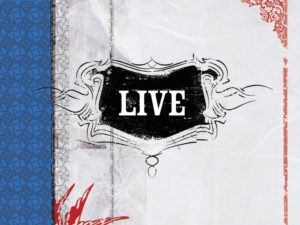 Discover the value of placing Jesus at the center of everything in your life.
Learn how the New and Old Testament Scriptures directly connect Jesus's epic story to what you're dealing with right now.
Each week will feature topics and questions that are engaging and challenge you to think critically and figure out why you believe what you believe.
September 9th at 9:45am in the lounge we will start the 3 week series on Friends & Family.
This years topics include:
Friends and Family

Questions of Jesus

Diving Humor

Culture

Jesus in the Old Testament

Jesus at the End of Time

Who Do You Say I Am?

In His Own Words

Habits of Jesus

Next Summer, July 11-15 in Minneapolis, MN will be the National Youth Gathering. Held every 3 years since 1980, the LCMS Youth Gathering provides thousands of youth (age 14-19) and adults the opportunity to come together as a community of God's people to learn more about Jesus Christ and the Christian faith.
Watch this video to see more: https://www.youtube.com/watch?v=AyDwKU32FJY
And if you are interested in find out more about attending with Redeemer – fill out the following form to be notified for the fall meeting: ADD ME TO THE LIST!
Parents: If you would be able to help with the planning, promotion, registration and fundraising – contact Rachelle in the office. You do not need to commit to being a chaperone to be part of this team, unless you would like to experience the same energizing excitement… or physical exhaustion :).