EASTER EGG-STRAVAGANZA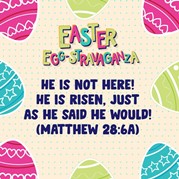 Jesus is ALIVE! Isn't that amazing?! We are so excited to be celebrating the resurrection of Jesus. If you aren't able to join us in person, we are hosting the "Redeemer Kidz 4 Christ Easter Egg-stravaganza: Home Edition". This is a really fun Easter egg hunt you can do with the whole family at home.
To get started, click this link to download the print materials, then follow the easy step-by-step instructions in the directions document. You can preview the "Easter Egg-stravaganza" video here. Be sure to bookmark or save the link for later so you can play it when it's time for the Easter egg hunt.
Here are the additional supplies you will need:
Plastic Easter Eggs
Candy or other small treats
Bottle of glue or glue stick
Scissors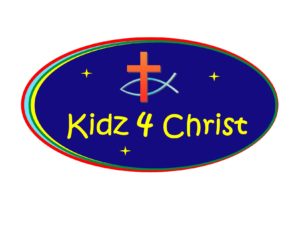 At Redeemer, we make learning about Jesus fun! The children start out in church with their parents, participate in the Children's Message and then they are dismissed to Sunday School. Parents pick their children up from their respective classrooms following the worship service.
The curriculum materials used in our Sunday School are following Group's Hand's on Bible Curriculum.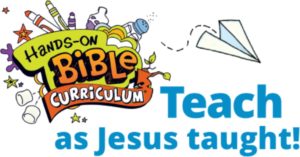 Our classes include:
Infants and Toddlers

PreK-Kindergarten

First Grade – Second Grade

Third Grade – Fourth Grade
REGISTER FOR SUNDAY SCHOOL HERE!
OTHER EVENTS AND ACTIVITIES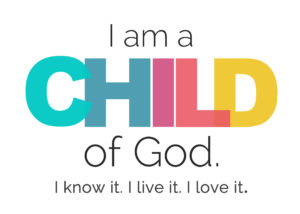 The children also participate in a variety of programs and activities throughout the year. These include Palm Sunday portrayals and a special Christmas Program. Additionally, the children enjoy special Easter activities, including a "Journey to the Cross" and the Annual Fall Picnic. Promotion Day & Blessing of the Backpacks, held in September, is the time to celebrate the achievements of the year, as well as classroom promotions and to kickoff the beginning of a new school year.
Click on the image to see more pictures of these events on our Facebook page!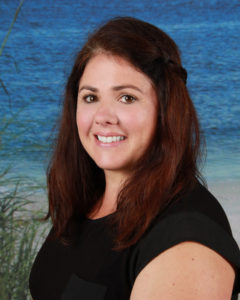 JANICE BITNER – TODDLERS & 2'S
Janice has been working with children since moving here from Brazil in 2004. She has been part of the Redeemer Sunday School Staff in the Nursery where she cares for the children during both church services and also teaches Toddlers & 2's. In addition, she is a Preschool Teacher at Redeemer Kindergarten & Preschool. She is married and has 1 daughter.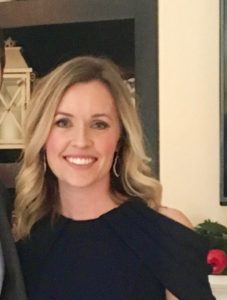 GRETCHEN BOLTON – PRE-K / K
Gretchen teaches the Pre-K/K Sunday School class. She is married to Blake and has two wonderful daughters, Reese and Audrey. Prior to staying home with her children, she taught Kindergarten and First Grade in the Bonsall Union School District. They have been members at Redeemer by the Sea since 2013 and she truly enjoys teaching in the Pre-K/Kindergarten Sunday School class. "I've always loved teaching little ones, as they are so eager to learn and always make me laugh and smile".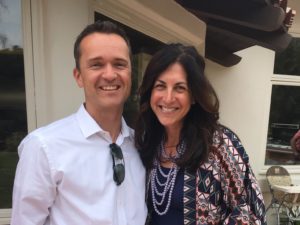 SARAH AND ANDREW TOCHTERMAN – PRE-K / K & GRADES 3 & 4
Andrew & Sarah started attending RBTS in early 2013, after moving to Carlsbad from New York City. They were married in 2005 and have 3 children, Dylan (9), Jacqueline (6) and Luke (4). Sarah grew up in San Juan Capistrano, CA and attended college in Santa Barbara. Andrew grew up in Kokomo, Indiana and attended college in Terre Haute, Indiana. Andrew and Sarah joined the Sunday School teaching staff this Fall; Andrew teaches Grades 3 & 4 and Sarah teachers Prek/K.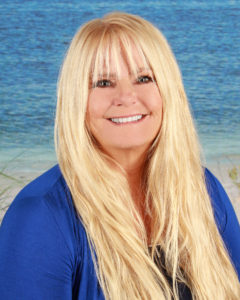 BONNIE SHANAHAN – GRADES 1 & 2
Bonnie has been a member of Redeemer by the Sea Lutheran Church for 25 years and has taught Sunday School for 20 years; she currently teaches Grades 1 & 2. In addition, Bonnie has been a Preschool Teacher at Redeemer Kindergarten and Preschool for the past 13 years. She is married and has 2 sons and 1 granddaughter.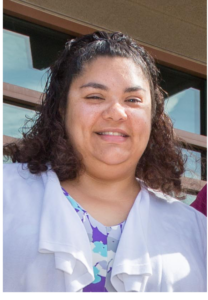 SUZAN COLGAN – GRADES 3 & 4
Suzan has been a part of the Redeemer Sunday School for the past several years. She started out as the Large Group Leader and then moved in to teaching Grades 3 & 4. Suzan is married and has a daughter, Gabriella. She previously led the MOPS Program and Fellowship Program and currently serves as Recording Secretary on the Church Council.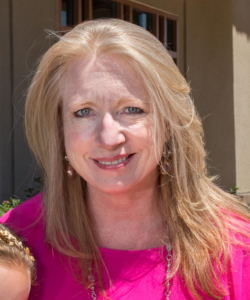 TANYA FINNERTY – EVENT COORDINATOR
Tanya has been a part of the Redeemer Sunday School Teachers for the past several years in Grades 1 & 2. She now assists the Sunday School Director with check-in registration, and event coordination.