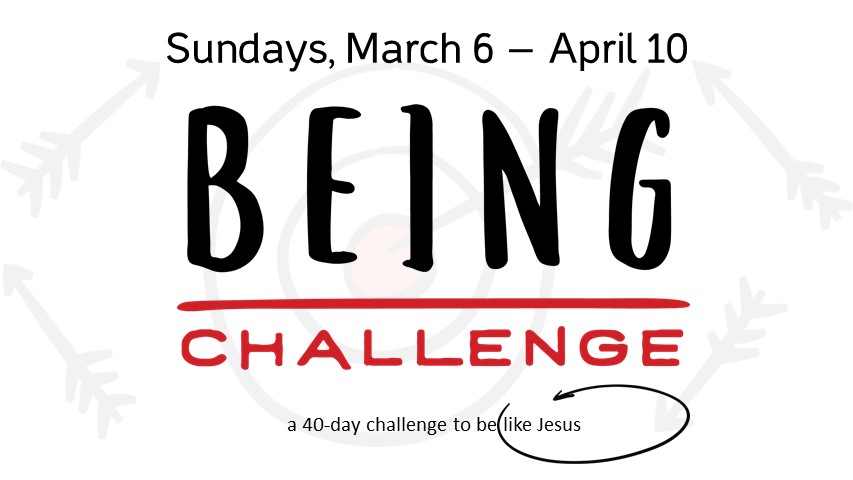 The most important target to hit as a disciple of Jesus is BEING in a relationship with Him. We know what it's like to have the desire to grow in our relationship with God and yet feel stagnant. The Being Challenge will lead you to a stronger relationship with God through simple challenges that focus on the 5 keystone habits of Jesus: community, scripture, prayer, solitude and church. Sundays in Lent, starting on March 6th. Companion books are available while supplies last in the lobby for $23 (
you may pay for your book here
)
and will guide you through each day of the 40 day Being Challenge.
A message about the Being Challenge from author and pastor, Zach Zehnder:
Being Challenge Groups
In addition to going through the book & sermons on your own, why not go through the journey together in your groups? It's easy!
If you haven't already, sign up for a free RightNow Media Login HERE.
Access the six Small Group videos HERE.
Download the free Small Group guide HERE.
If you'd like the office to print copies of the guide for you, email office@redeemerbythesea.org.
If your group will be doing the Being Challenge, or you'd like to get into a group, contact our Connection Coordinator, Kay Boland kay@redeemerbythesea.org.