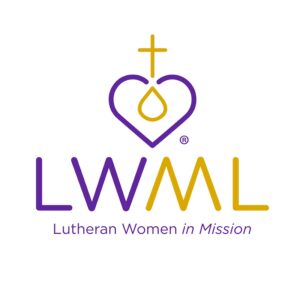 LWML is a service organization established by the Lutheran Church Missouri Synod. Since 1942, the LWML has focused on affirming each woman's relationship with Christ, encouraging and equipping women to live out their Christian lives through ACTIVE mission and service ministries in our communities.
LUTHERAN WOMEN IN MISSION (LWML) FALL 2021
My Dear Sisters in Christ,
LWML meets on the second Tuesday of the month @ 9:30am in the Fellowship Hall.
Theme: Supporting our military families in time of need.
Scripture: "…may the Lord of Peace…give you peace at all times." 2 Thess 3:16
Program: Victoria Powell-Johnson, General Manager of Navy & Marine Corps Fisher House Program
Location: Fellowship Hall
Scripture: "And she brought forth her first born son." Luke 2:7
Program: Cookie Exchange, Secret Sister and Christmas Caroling
Location: Fellowship Hall
Check back frequently for a schedule of upcoming programs to entice you to 'come back' to the Ladies' Group. Remember…. ALL ladies are invited!
Any questions, please contact Mary Ann Meinardus by e-mail.

Together, we build relationships and make connections through finding common interests
and shared experiences which makes one filled with 'gladness', joy, and happiness.
It is fun to spread Christ-like love while serving Him. Come join us!