JR. HIGH STUDENT MINISTRIES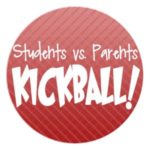 KICKBALL
The challenge is on!
You and your family are invited to come and play Kickball with us!
We will provide dinner and water. Please bring a snack and/or sodas to share. RSVP (1 per family) with how many people will be attending so we can organize teams and have enough food for everyone!
RSVP HERE
More details to follow once we get our RSVP's in!
Questions? Contact Kerry Vara at the Office:
kerry@redeemerbythesea.org
Location: Alga Norte,
6565 Alicante Road,
Carlsbad, CA 92009
MISSION TRIP 2017!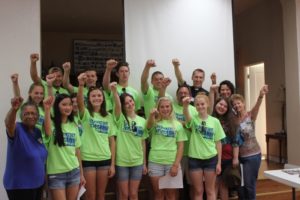 This summer's mission trip will be July 9-14 in San Diego (note the change in location) where we will have the opportunity to partner with a variety of different social service organizations. These include service partners who serve the marginalized—the elderly, the homeless and the hungry. We will also be able to experience the Latino culture of San Diego through some of these partners as well as our housing site at a bilingual church. This will include a bilingual church service and a cookout with the community around the church. You will go right up to the border of Mexico and will learn about the history of the border from an organization that works with immigrants. Cost is $50 and due now to hold your spot. This includes transportation, food and lodging! Write "Mission Trip" on your Connection card.
CONFIRMATION
Confirmation here at Redeemer by the Sea is a 3 year process in which young people in grades 6-8 experience a rigorous education on the foundations of our Lutheran Christian faith.
Our Confirmation instruction is designed to help young people
to ;
1. Personally confess Jesus as Lord and Savior.
2. Explore the nature and mysteries of God and faith.
3. Identify themselves as members of the Body of Christ, Lutherans and Redeemer by the Sea
This year's confirmation program has been completed — join us on May 21st at either 8:30 or 10:30am to celebrate our graduates!