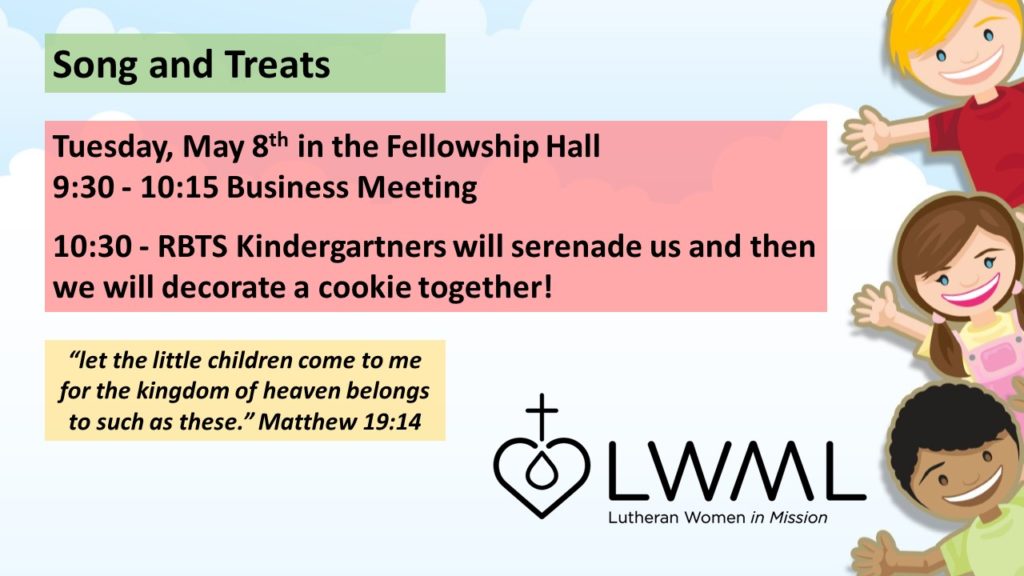 Contact Mary Ann Meinardus for more information.


MOPS
Mothers of Preschoolers is an international organization that supports, equips and celebrates motherhood. Membership fee includes resources, gifts, and a fellowship with other moms that is supportive and encouraging. MOPS meets on the 1
st and 3rd Friday of the month in the Fellowship Hall at 9:15am. Childcare is provided.