May 8, 2022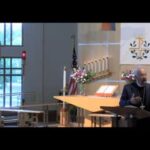 Life with the Shepherd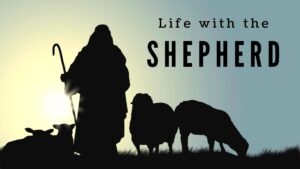 Text: John 10:22-30 AS WE GATHER: Today is the fourth Sunday of Easter and the joy of the Resurrection continues to bless our worship. Today is also known as Good Shepherd Sunday and we are reminded that Jesus cares for his people like a shepherd cares for his flock. Today is also a day to celebrate our Mothers.
Watch
Notes
Download
Date
Title
May 8, 2022

Life with the Shepherd

Apr 24, 2022

A Message of Peace

Jan 16, 2022

"It Begins with a Party"

May 12, 2019

A Matter of Identity

May 12, 2019

A Matter of Identity

As we gather today, we celebrate the gift of our Mothers and hear Jesus describe himself as the Good Shepherd. On this Mother's Day we remember the healing power of love – God's love for us and that love lived out in our families. We find our identity in Jesus, the source of that love.