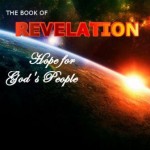 What is it about the book of Revelation? It draws people to it with its
mysterious intrigue – and yet people are often fearful of wading into the
depths of its content. It is our hope that through this 8 week message
series at Redeemer you will come away with a better understanding of this
well known, yet often avoided, book of the Bible … and that you will come
away encouraged. For all its talk of judgment and destruction, the book of
Revelation is ultimately a message of hope for its hearers. As a literary
work, it is unlike none other. It is full of imagery and drama, yet it is
a book intended to be understood. And while it addresses the battle of
good versus evil, it makes clear that in the end, our God is victorious.