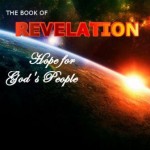 What do people do when something bad happens? They say, "God, what are You
doing? Why are You letting this happen?" Or we are astonished: "How could
this tragedy take place? What did I do to deserve this? How could this
illness strike? I'm amazed that the world is in such chaos!" We live as if
evil doesn't exist. You and I behave as if most of our intentions and
actions are basically pretty good. We even live in denial that Satan's
primary target area is the church! The devil prowls around like a lion, the
Bible warns us – seeking to devour. Until our Lord returns, evil is always
active… but there is hope for God's people!