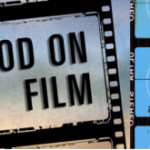 Today as we celebrate our nation's freedom and independence, we recognize
that our freedom comes at a cost. Many fought … and now still do fight
… to protect the freedom with which we are so accustomed. But what is
freedom for? We could contend that the greatest cause for freedom is to
allow the unfettered spread of the Gospel of Jesus Christ. In fact, that
is perhaps the foundational freedom on which our country was built! But
what about today? What can we as the Church do to use our freedoms in a
God pleasing way?