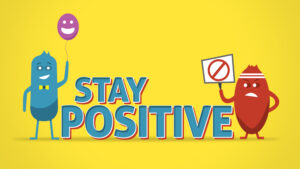 Spiritual enthusiasm is contagious. If you've lost your passion, it's time to get it back!
Remember, it's not what you do that makes it meaningful, it's who you do it for. If you need a reminder of the passion you once had, Week 5 of "Stay Positive" can help!
My Next Step(s):
– I will feed my enthusiasm (in the Spirit) and starve my apathy.
– I will serve with enthusiasm, as if serving the Lord in all that I do. (Colossians 3:23)
– I will find meaning in my work, not in what I am doing, but who I am doing it for.
– I will trust, walk with, and worship God daily.