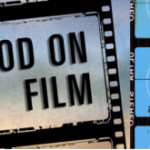 This last week at Vacation Bible School, the children considered what it
took to be a "Superstar." They learned that it is not fame, riches, or
even natural ability that make a person "super" in God's eyes. They learned
that we are all made special and unique by God, and that He loves us no
matter what we accomplish …. even if we stumble and fail. They learned
that what makes us "super" to God is our faith in His Son Jesus, who died
to take away our sins. Today as we consider some "Incredible" heroes of the
Bible, may we recognize that what is truly amazing is that God has restored
us to Himself, so that we can be in a relationship with Him. May we come
today to worship our almighty and "incredible" God!