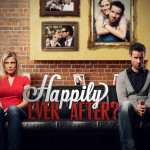 We live in a culture that is preoccupied with the idea of falling in love.
Everyone longs to fall in love. Songs and are written about it. Movies are
made about it. But "falling" in love is the easy part. Staying in love is
trickier. Time wears on any relationship, especially marriage. A loving
marriage requires hard work – everyday. It takes constant course
correction. Today we will discover practical, biblical principles for
nurturing a strong, loving marriage.