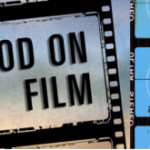 "Life is not all fun and games!" … Did your parents ever tell you that to
try and alert you to the realities of life? Even as we grow and mature, we
still can be tempted to see life as a kind of pleasure cruise. We are
happy when business is thriving, bank accounts are full and body is
healthy. But when things are not like that, we wonder what went wrong.
The problem for us is that we can tend to look just at the surface, and be
unaware of the spiritual battle that is being waged out of sight. There is
a real war being fought in the heavenly realms, and we are a part of it!
So what can be done? Thankfully, God gives us spiritual armor to use in
this battle – and He tells us how to use it!