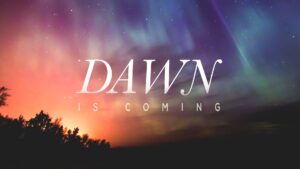 Trials feel long lasting, but our time is short. Choose to set your minds on things above, keep your eyes towards Jesus, and love people all the while. … Dawn is coming!
My Next Step(s):
– I will "prepare my mind for action" by tuning in to God's Word each day
– I will "be realistically hopeful" knowing that trouble will come as I look to heaven.
– I will "be intentionally formed" by practicing spiritual disciplines each day.
– I will "be reverently ambitious" letting my awe for God's salvation in Christ propel me to love others in the Name of and for the sake of Jesus Christ.
Visit RedeemerbytheSea.org/Online-Worship for more information!