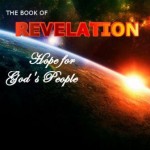 In Jesus final letter to the seven churches, to the church at Laodicea, He
says, "Those whom I love I rebuke and discipline" (Rev. 3:19). Jesus
references many Scriptural themes that reinforce the truth of both the Old
and New Testament Scriptures. This reference points to Proverbs 3:11-12
which is quoted in Hebrews 12:5-6. If God needs to correct you, He will.
It's the loving thing to do. He also says, "I stand at the door and knock"
(3:20) These words of Jesus are directed at believers. This is a call to
renew and deepen our relationship with Him. Jesus does not want to be on
the "outside" of your life!