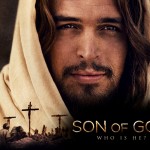 Often people make the mistake of thinking that when Jesus came, He started
a new religion. They perceive Christ's teaching as so radically different
than the Old Testament, that they are tempted to believe that the God of
the Old Testament and the God of the New Testament are different. Nothing
could be further from the truth! In fact, Jesus Himself states that the
Old Testament Scriptures actually testify to Him (John 5:39), and that the
prophecies of the coming Messiah are fulfilled in Him (Luke 4:21). So when
we read Isaiah 61 or Psalm 2 which refer to the Lord's Anointed, we know
that these refer to Jesus. Jesus is the Lord's Anointed. But to what and
for what purpose is He anointed?