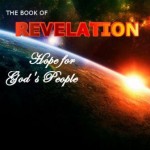 Each of the cities mentioned in Revelation chapters 2-3 is a cultural
center with business guilds, a wide array of people and religions, and a
selection of opportunities from libraries to theaters to sports. Along with
this city life came many temptations and distractions for believers in
Christ. In addition, the strong Roman presence was putting the pressure on
believers to give up their faith. Today we consider the church at Ephesus,
and how the spirit of the Antichrist attempts to snuff out both their love
and their witness.