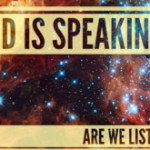 What if the U.S.A. had kings instead of presidents? Some suggest that
George Washington was asked to be a kind of "king" of America following the
Revolutionary War. He, however, rejected the offer following a popular
sentiment and motto among colonists, "No king but King Jesus." God's
people in Israel should have had a motto like that: "No king but King God."
They however, wanted human kings – who got the nation into a heap of
trouble. The nation split into two smaller, weaker nations, and during the
time of the divided kingdom there were 38 kings in all. All but a handful
of those kings were wicked and did evil in the sight of the Lord. They
failed to lead their subjects to honor the One True God, and because of it
the nation suffered.