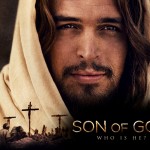 Today we hearken back to Palm Sunday. We recognize that when Jesus entered
Jerusalem riding that donkey, He was fulfilling prophecies of the Messiah
from long ago. Both prophets Jeremiah and Zechariah, among others, speak
of the "Kingly" reign of Jesus. Prophecies often have both "near" and
"far" fulfillments. On Palm Sunday, the people were proclaiming Jesus as
their King. Even Pilate placed a sign over Jesus' head on the cross which
named Him as "King of the Jews" ("INRI" in Latin). This was a "near"
fulfillment of the prophecies. However, we still await the "far"
fulfillment of these prophecies. Those days are still coming (Jer. 23:5)
when Jesus will return. Every eye will see Him, every knee will bow before
Him and every tongue will profess Him as Lord and King! Until that Day, we
who believe, know and proclaim Him as our King even now.