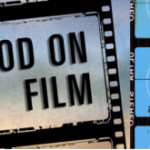 Today we conclude our God on Film message series with a movie that is
considered epic high fantasy. "The Hobbit: The Desolation of Smaug" is the
work of Christian author J. R. R. Tolkien. But can we possibly find
spiritual relevance in a work of clear fiction and fantasy? Tolkien sure
hoped so, and so do we. Today's themes of victory, honor, love, friendship
and self-sacrifice are all visible in the scene from the movie as well as
our Biblical texts. Jesus didn't intend for His disciples to simply sit
back and watch evil triumph in the world. Rather, He calls us into loving
service and defense of our neighbor. Moreover, He doesn't just call us
into service, He demonstrated that loving service and protection as He laid
down His life for us undeserving sinners.