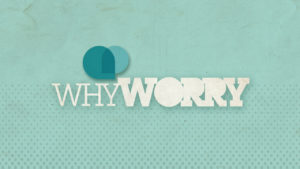 Worry—it's universal. It's as much a part of life as breathing. Yet Jesus said, Don't. Don't worry! Easier said than done. In this 3-part series, we explore what Jesus had to say about worry. We'll discover where worry comes from, why it's so difficult to overcome, and what you can do to conquer it. It's particularly relevant for this time in which we find ourselves. Today we discuss how your point of greatest devotion will be the point of greatest emotion.
My Next Step(s):
○ I will seek to discover what I am devoted to.
○ I will look to the birds of the air when I am tempted to worry.
○ I will find my certainty in Christ, rather than look for certainty in the world.