Apr 5, 2020
The Practice of Growth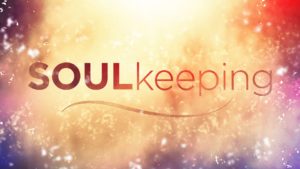 Outwardly, growth looks like numbers. On Palm Sunday, Jesus had lots of numbers in the form of huge crowds! Inwardly, however, God can grow the soul through struggle, as what happened to Jesus demonstrates .
My Next Step(s):
○ I will recognize that God is more concerned with my soul than anything else in my life. ○ I will bring all of my concerns to the Lord in prayer rather than live in fear. ○ I will trust that God is growing me through hardship and challenge. ○ I will grow by follow the Lord's example of giving, loving and serving.
Watch
Notes
Download
Date
Title
Apr 5, 2020

The Practice of Growth

Mar 29, 2020

The Practice of Gratitude

Mar 22, 2020

The Practice of Grace

Mar 15, 2020

What the Soul Needs

Mar 8, 2020

The Struggle of the Soul

Mar 8, 2020

The Struggle of the Soul

Every person eventually has what St. John of the Cross once described as a "dark night of the soul." When we are in a dark time in our lives, instead of being led by the emotions of our souls, we need to talk to our souls, and remind ourselves that our ultimate hope rests in God.

Mar 1, 2020

What is the Soul?

Mar 1, 2020

What is the Soul?

Most people think of the soul as a nebulous part of them that is mysteriously internal to them. The Bible, however, often uses the word "soul" to describe the whole of who we are. The soul is what holds us together. When God creates the first man, who becomes a "living being" (Genesis 2:7), the Hebrew word behind this phrase is the word for "soul." When any part of us is off – be it our emotions, our bodies, or our minds – our souls are off.