"So faith comes from hearing, and hearing through the word of Christ…" – (Romans 10:17, ESV)
Click on the picture to link to the sermons for that series.
Let's be honest – sometimes the journey of life can get long and difficult. And this hectic time of year can pile on more challenges and stress. The good news is – there is hope!
Mary and Joseph took the first Christmas journey 2,000 years ago, and Jesus' humble birth was not what the people of Israel were expecting. The people were weary of waiting for their Savior. Sometimes we also give up too soon on what we're believing for.
Join us for this Advent series called The Star: A Journey to Christmas, featuring stories of people in the Bible and of people today in which God visits in unexpected ways. He fills our lives' journeys with hope, love, joy, and peace, just as He did that first Christmas.
Do you ever wish you could reboot your life like you reboot your computer? What is it that has gone wrong in your life that you wish you could go back and undo? This series will guide us in a time to reflect on what is wrong in our lives and to "reboot" with the only One who can give us a truly fresh start, Jesus Christ. In this series, we'll look at some of life's most common regrets and then talk about how repentance can bring forgiveness, hope, and comfort in Christ.
Everyone struggles with experiencing the joy the Bible has promised us. Many of us, even Christians, endure life rather than enjoy life. We think the joy comes when we get to heaven, but the Bible says God created us to be joyful people beginning right now. This study in the book of Philippians will help us understand 9 different ways God wants to bring joy into our lives …
We live in a world that is full of myths!
The most dangerous lies are the ones we believe because we don't even know they're not true! Sadly, our culture has bought into many lies from Satan that are downright destructive…
The grass is greener on the other side. I'm not my brother's keeper. What's right for you is not necessarily right for me: you have your truth and I have mine. My scale is broken.
In this series, we deconstruct some of Satan's most popular lies so that God's Word may not only reconstruct the truth, but bring hope to many lives.
As a Lenten lead-in to the 500th anniversary of the Reformation, Standing at the Cross will focus on portions of sermons Martin Luther actually preached during Lent and Holy Week and Easter in the parishes where he served. As we stand with Luther at the foot of the cross each week, we contemplate the ways in which we stand firm in the faith as followers of Christ during this holy season.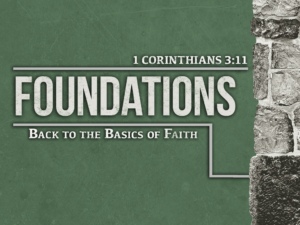 Jan. 8 – Feb. 19
Christ is the cornerstone of our faith. This means the foundation of our life as the people of God is built upon Him. In this series, we take a look at the teachings of Scripture that comprise the foundation of our faith and see how they center on Christ and shape our everyday lives.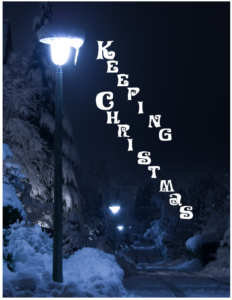 Dec. 4 – 18
The title "Keeping Christmas" is inspired by the final paragraph of Dickens' well-known and beloved book "A Christmas Carol."
"He had no further intercourse with Spirits, but lived upon the Total Abstinence Principle, ever afterwards; and it was always said of him, that he knew how to keep Christmas well, if any man alive possessed the knowledge. May that be truly said of us, and all of us! And so, as Tiny Tim observed, God Bless Us, Every One!"
We do not know how to "keep Christmas well", if our stress, spending, and spiritual celebrations are the evidence. We need to know how the Lord would have us "keep," or observe, the birth of our Savior. We will describe and discover how we, like Scrooge, have failed to keep Christmas, and how we, like he, are in need of a visitation; not by three spirits, but by the Holy Spirit, with the result that we find and celebrate what the Lord most wants us to have – and keep – this Christmas.
Ever wonder what faith in action looks like?….Join us as we study A FAITH THAT WORKS! Verse by verse through the Book of James.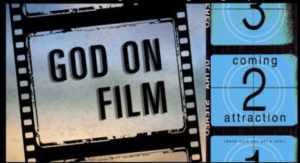 July 3-31, 2016
Why Movies? People watch movies and people go to church. However we usually fail to connect the two. Our hope is that as we use familiar scenes and relevant situations we will help you to engage your world creatively and Biblically.
Join us as we explore the parables of Jesus!
Each week we'll consider a different teaching of Jesus using illustrations from some popular movies. You don't want to miss it!
Please note: We are not promoting the movies discussed. We are only using themes found in the movie as a catalyst for our teaching.
We want our family to enjoy peace, happiness, and contentment, but so often we stumble through our most important relationships. Let's discover four family –altering qualities as we ask God to Bless This Home.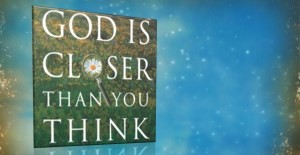 Mar. 27 – May 1, 2016
Is it Time to Get God Back in Focus?
Some say He's everywhere, in everything. Others believe He's far away in heaven, minding His own business. If God is always with us, why is He so hard to find? Could it be that our "spiritual eyesight" needs a little adjusting? Join us at Redeemer by the Sea, where we're learning to sharpen our vision. If you can't see God, maybe it's time for a closer look.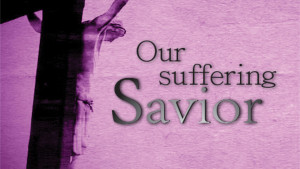 Feb. 10 – Mar. 25, 2016
During the season of Lent, the church focuses on the humiliation of Jesus Christ, the Suffering Servant of Isaiah 53. To the unbelieving eye, His crucifixion is nothing more than a sad story of defeat. To those who believe, however, it is the joyous story of our salvation. In the humble appearance of the cross we see by faith God's power being revealed. We see the "arm of Yahweh" outstretched once more on behalf of all people. Rather than feel sorry for Jesus during Lent, we praise and thank Him for "carrying our sorrows" and being "wounded for our transgressions," knowing that He did all this willingly. We repent for our frequent lack of faith in the suffering and death of Jesus, as well as for our failure to see God's glory revealed in Jesus' humiliation on behalf of man. And we trust in the universal atonement that Jesus made through death for us and for our salvation.

In this sermon series we will look at four phrases known as the "Solas" of our faith. They summarize teachings that we as a Church affirm and believe the Scriptures teach. The phrases themselves can be traced back to the 16th Century Reformation. Each contains a form of the word "Sola" (a Latin word meaning "alone") and summarizes a foundational truth in regards to how God saves sinners. Join us!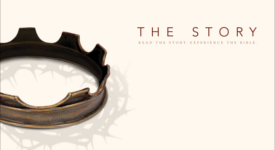 Feb. 22 – May 31, 2015
July 26 – Nov 22, 2015
The Story is a book of selections of the Bible, arranged chronologically, that reads like a novel. During this unique 31-week experience, we journeyed together through The Story, and discovered that the Old and New Testaments form one continuous Story of God at work in the lives of His people. Click the image to the left to see all 6 mini-series from this messaage series, and discover how your story is found in God's story! Visit this page to see all 6 parts of this message series.
Why Movies? People watch movies and people go to church. However we usually fail to connect the two. Our hope is that as we use familiar scenes and relevant situations we will help you to engage your world creatively and Biblically. Join us as we explore some Biblical themes through the lens of modern film. It will be fun and engaging. You don't want
to miss it!
Please note: We are not promoting the movies discussed. We are only using themes found in the movie as a catalyst for our teaching.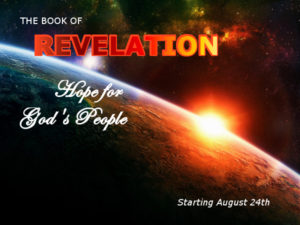 Aug. 24-Oct. 2, 2014
What is it about the book of Revelation? It draws people to it with its mysterious intrigue – and yet people are often fearful of wading into the depths of its content. It is our hope that through this 8 week message series at Redeemer you will come away with a better understanding of this well known, yet often avoided, book of the Bible … and that you will come away encouraged. For all its talk of judgment and destruction, the book of Revelation is ultimately a message of hope for its hearers.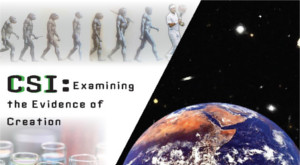 April 7-May 5, 2013
Creation vs. Evolution. Which matches the evidence we can observe and measure? At Redeemer we will spend 5 weeks looking at this topic. We'll examine the Biblical account as well as the scientific evidence. We'll consider and discuss the presuppositions that shape both sides of the debate, and we'll compare and contrast the often conflicting conclusions that are drawn.